Monsoon Palace, also known as Sajjangarh fort, is a magnificent hilltop residence overlooking Fateh Sagar Lake in Udaipur, Rajasthan, India. Sajjangarh is named after Maharana Sajjan Singh (1874-1884) of the Mewar dynasty. It was built in 1884. The palace provides a panoramic view of the city's lakes, palaces, and countryside. It is mainly built to observe monsoon clouds, so it is called the monsoon palace.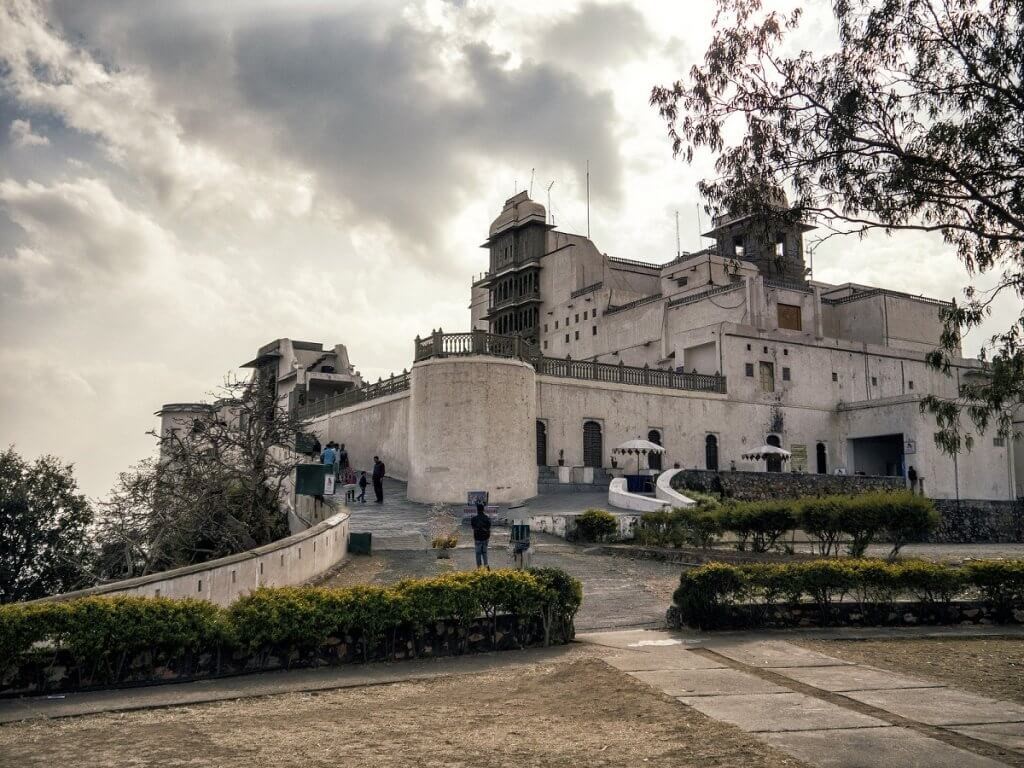 Timings of Sajjangarh Fort Udaipur
| S.No. | Timings | Day |
| --- | --- | --- |
| 1. | 9 a.m. to 6 p.m. | Everyday |
Entry Ticket for Sajjangarh Udaipur
| S.No. | Particulars | Price |
| --- | --- | --- |
| 1. | Indians | Rs. 70 |
| 2. | Foreigners | Rs. 250 |
| 3. | Bike | Rs. 35 |
| 4. | Car | Rs. 75 |
Availability of Guides at Sajjangarh udaipur
For paid tours, guides are sometimes available locally, or are included in the budget if you go with a tourism company.

Phone number/Contact Number for Sajjangarh Fort: 0294-2402812
Sajjangarh Fort is open from 9:00 a.m. to 6:00 p.m.
The best time to see Sajjangarh Fort is between 10:00 a.m. and 5:00 p.m.
Approx 02:00 Hrs. is required to visit Sajjangarh Fort.
Sajjangarh Palace, also known as Monsoon Palace, is a beautiful architectural marvel located in the city of Udaipur, India. Built in the 19th century, the palace sits atop a hill and offers breathtaking views of the surrounding landscape.
The palace was designed as a retreat for the royal family of Mewar, and it was meant to be used during the monsoon season. However, it was never actually used for this purpose and remained unoccupied for much of its history.
Today, Sajjangarh Palace is open to the public and is a popular tourist destination. Visitors can explore the palace grounds, take in the stunning views, and learn about the history of the Mewar kingdom.
One of the highlights of a visit to Sajjangarh Palace is the Sunset Point, which offers a breathtaking view of the sunset over the Aravalli Hills. The palace is also home to a number of gardens, including the Sajjangarh Biological Park, which is home to a variety of plant and animal species.
If you're planning a trip to Udaipur, be sure to add Sajjangarh Palace to your itinerary. It's a must-see attraction that will give you a glimpse into the rich history and culture of India.
Sajjangarh Fort Udaipur Images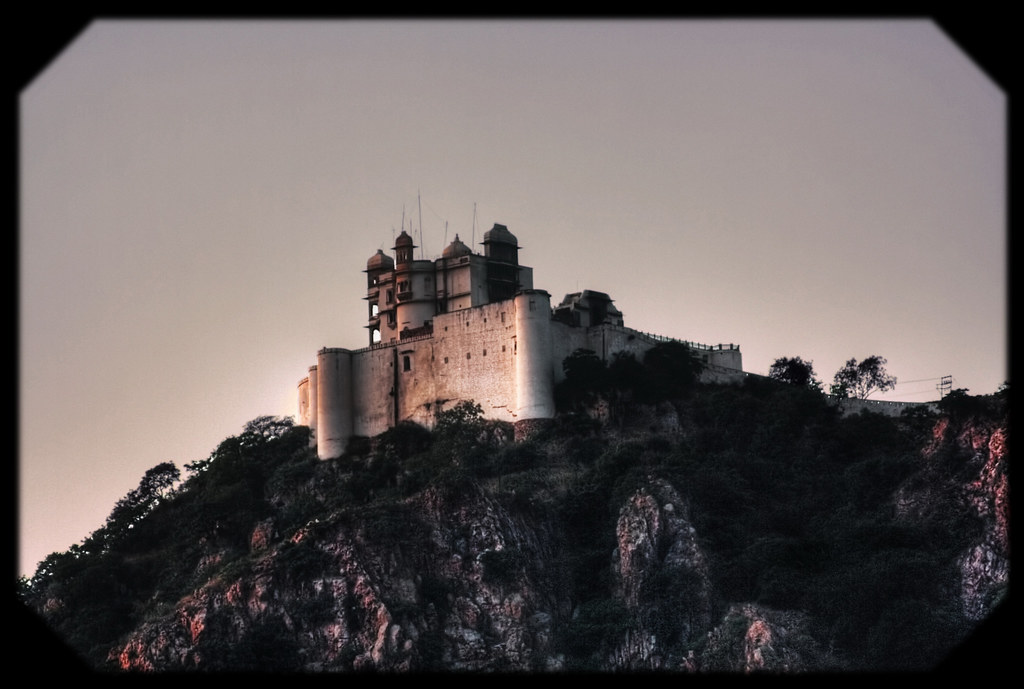 The palace was designed in the Rajput style of architecture, which is known for its use of white marble and intricate carvings. The palace is surrounded by beautiful gardens and is a popular spot for photography.
In addition to the Sunset Point and the Sajjangarh Biological Park, the palace grounds also feature a number of other attractions. These include a museum that displays artifacts from the Mewar kingdom, a library with a collection of rare books and manuscripts, and a temple dedicated to the Hindu deity Shiva.
Sajjangarh Palace is located just a few kilometers outside of the city of Udaipur, and it is easily accessible by car or public transportation. The palace is open to the public from 9:00 AM to 5:30 PM, and there is a small entrance fee.
Visitors to Sajjangarh Palace can also enjoy a number of outdoor activities, such as hiking, birdwatching, and picnicking. The palace is surrounded by forests and is home to a variety of plant and animal species, making it a great destination for nature enthusiasts.
In addition to the palace and its gardens, the Sajjangarh area is also home to a number of other interesting attractions. These include the Sajjangarh Fort, which offers panoramic views of the city, and the Sajjangarh Wildlife Sanctuary, which is home to a variety of animals such as leopards, deer, and peacocks.
The Maharana is said to have built it at the top of the hill to get a view of his ancestral home, Chittorgarh. It once belonged to the royal family of Mewar. It is now under the control of the Rajasthan Government's Forest Department and has recently been opened to the public. The palace offers breathtaking sunset views.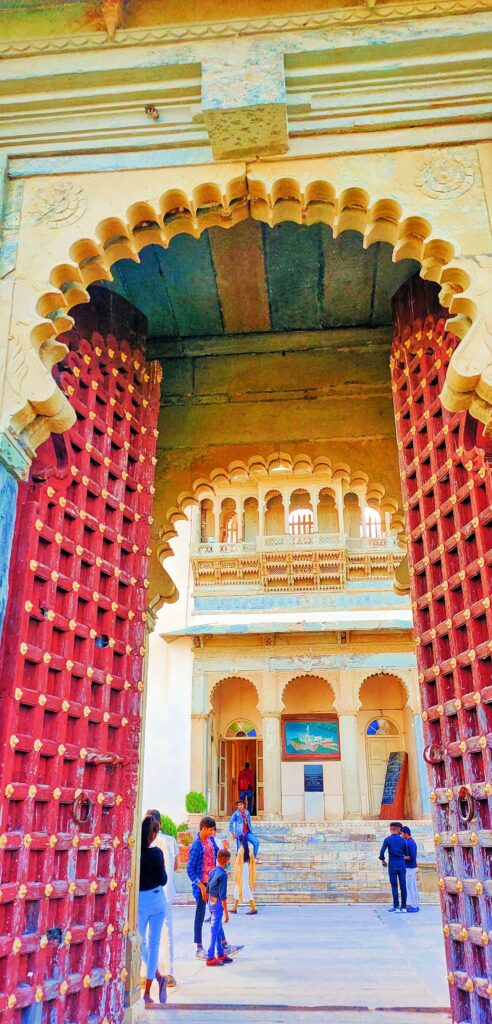 Its architect, Maharana Sajjan Singh, had intended to build a five-storey astronomical observatory. With Maharana Sajjan Singh's untimely death, the plan was discarded. It was later transformed into a monsoon palace and a hunting lodge. In the evening, the palace on the Aravali Hill near Udaipur is brightly illuminating with golden-orange light which catches everyone's eye.
Sajjangarh Fort Architecture
Sajjangarh Palace, built of magnificent white marble on a Bansdara peak of Aravalli hill (3100 ft above sea level), is located on a Bansdara peak of Aravalli hill (3100 ft above sea level). The Palace was scheduled to be nine stories tall, according to Maharana Sajjan Singh's proposal, however due to the King's premature death, the plan was shelved. However, Maharana Fateh Singh, his successor, completed it later. The Royal family utilised the Sajjangarh Palace as a hunting lodge as well as a place to see the monsoon clouds, earning it the nickname Monsoon Palace.
The Fort's base is built on marble pillars with unique floral and leaf designs engraved all over them. Lime mortar is used to plaster the palace walls. A large central court with a beautiful staircase, as well as various quarters and rooms, can be found. The Fort has high turrets with guards stationed at each tower. The domes, fountains, and jharokhas that surround the palaces are stunning Rajasthani architectural masterpieces.
History of Sajjangarh Fort/Monsoon Palace
The construction of the Monsoon Palace/Sajjangarh Fort was overseen by Maharana Sajjan Singh. Maharana Sajjan Singh was a thinker, developer, and short-lived ruler of the Mewar dynasty. Even though he only ruled for ten years (from 1874 to 1884), he made a significant contribution to the preservation and establishment of Udaipur's glory and culture. Dam and road construction, water supply, and infrastructure development were among his civil works.
During the reign of Maharana Sajjan Singh in the nineteenth century, Udaipur was crowned as India's second municipality. Lord Ripon bestowed the title "Grand Commander of the Star of India" on the Maharana in November 1881, on the occasion of Queen Victoria's coronation.
What is the best way to get to Sajjangarh Palace?
Udaipur, the City of Lakes, is well linked. It has an airport, a train station, and a national highway that connects it to all of the adjacent cities and states. Sajjangarh Palace can be reached in a variety of methods, as detailed below.
Local transportation, like as buses and rickshaws, can take you to the palace from the station, airport, or the main city, or you can hire taxi cabs. To get to the palace, you must first approach the hills and climb them. You have two options: walk or drive your automobile; the latter is preferred because walking is exhausting and not everyone is capable of it.
Domestic flights from Mumbai, Kolkata, Delhi, Jaipur, Jodhpur, and Ahmedabad can easily reach Udaipur's Dapok airport, which is around 27.4 kilometres away.
Railways- From Mumbai, Agra, Delhi, Jaipur, Jodhpur, Bikaner, Chennai, and Ahmedabad, you can catch a direct train to Udaipur. Sajjangarh Fort is 7.9 kilometres from Udaipur railway station.
Roadways- The Sajjangarh Palace is 10 kilometres from the centre of Udaipur. To get to your location, you can take a local cab, an auto-rickshaw, or a government-run bus.
There are many things to do at Sajjangarh Palace
You can walk along and look around if you're a history buff. You can go hiking in the hills and sample some of Udaipur's delicacies.
The Chittorgarh Palace is the ideal location for learning about popular folk literature.
There is a wildlife refuge nearby where you may take your children and spend some quality time together as a family.
Shopping for local items is a must in the Rajasthani city of Udaipur.
Sajjangarh Fort has some interesting facts.
The sunset point is one of the Palace's most beautiful sights. The Palace is bathed in a rich orange glow as the sun sets. So don't miss out on this spectacular view.
The Palace was shown as the home of an Afghan prince in the James Bond film Octopussy.
Every night, the Palace is lit up with fairy lights, creating a magical atmosphere.
Keep these things in mind when visiting Sajjangarh Palace.
Don't forget to bring your camera to record the breathtaking views that are unfolding right before your eyes. Bringing a video camera will set you back Rs.20 per participant.
Please wear comfortable shoes and cotton clothing because the city is hot and humid, and exploring every nook and cranny of the Palace will take around an hour.
Hotel or Restaurant near by Sajjangarh udaipur
Harigarh restaurant
Carlsson's Charcoal, which boasts breathtaking views.
Restaurant Neelam.
Grasswood Cafe is a well-known establishment.
Nearby Attraction of Sajjangarh Fort udaipur
Udaipur, and indeed the entire state of Rajasthan, is famed for its historical remains that now serve as first-class tourist attractions, many of which are forts, temples, and palaces. All of them exude luxury and transport visitors back to the days of yore. This one is no exception, boasting stunning views that photographers would kill for, as well as excellent dining and lodging close by. Check the weather forecast and get ready to travel!
Frequently Ask Question & Answer
1: Can a Traveler Tempo can go to the Sajjangarh Fort
Yes, it is possible. Last week, I was there and observed a traveller tempo with visitors… if they could get there, so can you.
2: How much time it takes to visit Sajjan Garh, If i want to see sunset?
It's about 7 kilometres and there's not much traffic, so it'll take you about 20 minutes to get to the gate.
Then you must acquire a ticket, and it is recommended that you take a scooty or book a cab because the trekking is not particularly enjoyable due to the fact that it is a plane road.
The actual thrill comes from the road trip itself. Even though most of the historic palace is under construction, you may still watch the sunset. However, I would advise you to arrive a bit early to explore the museum.
3: Is vehicle allowed till the hill top?
Vehicles are permitted up to the gate, and free parking is available.
Location of Monsoon Palace / Sajjangarh Fort & Palace Udaipur
You may like:
Amer Fort Jaipur/ Amber fort (Entry Fee, Timings, Built Images & Location)
Bada Mahal in Udaipur (Entry Fee, Timings, History, Images & Location)
Jaigarh Fort Jaipur, Rajasthan (Entry Fee, Timings, Images & Location)