Fateh Sagar Lake is the second artificial lake in Udaipur, the first one is the Jaisamand Lake. The Fateh Sagar Lake is located to the north of Lake Pichola, at the entrance of Motimagri Mountain. It is built by Maharana Jai ​​Singh in 1678 and named after Maharana Fateh Singh. If we talk about the statistics of Fateh Sagar, the lake is 2.4 kilometers long, 1.6 kilometers wide, and 11.5 meters deep. The total area of ​​the lake is about 1 square kilometer.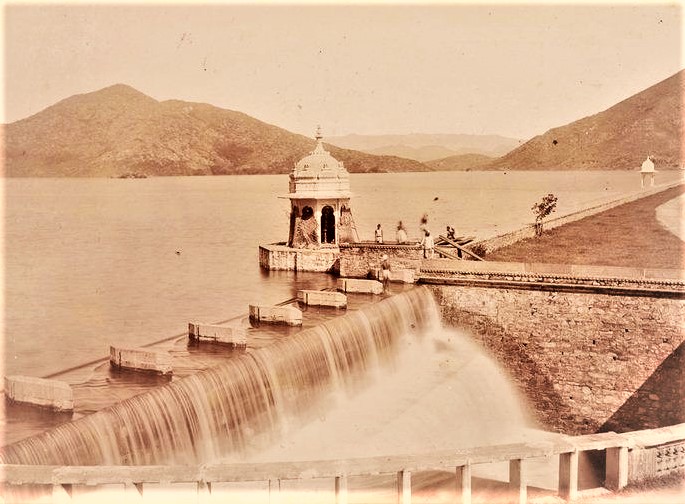 Fateh Sagar Lake is a systematically planned lake with three entrance channels and an overflow channel that usually functions during the rainy season. It is decorated with three small islands, which can be reached by boat on the lake and the island which is in the middle of the lake is known as Nehru Park. This island park is a popular picnic spot for residents of Udaipur. The second island became a public park with the shimmering fountain by the Rajasthan government. The third island faces the Udaipur Solar Observatory which is the best solar observing site in Asia.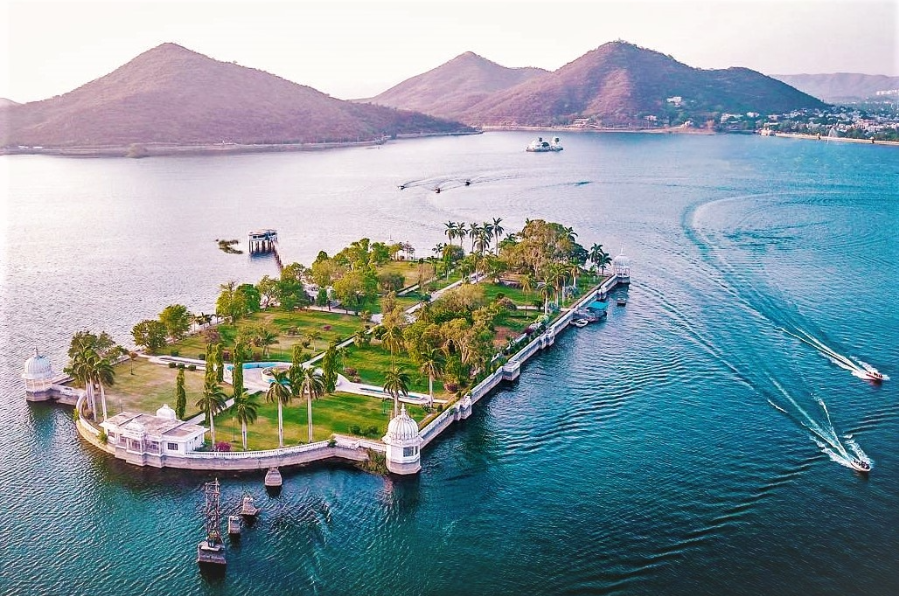 It is a peaceful place with calm water where local Udaipur peoples often come to relax their minds. This pear-shaped lake is surrounded by mountains with one exception on the side, as a straight stone embankment in the east. At the foot of Moti Magri, you can rent pedal boats or motor boats to enjoy the pleasure of boating on the lake.
As you drive along Moti Magri Road, Fateh Sagar Drive, and Rani Road, you can admire the lake by measuring its circumference. This winding path offers stunning views of the lake and surrounding Aravali Mountains. It is a great place to visit and explore. Tourists can definitely come to enjoy the tranquil beauty of this lake.