Bada Mahal in Udaipur
Bada Mahal is an extraordinary construction marvel that dates back to the 17th century. The Mahal, which was built in the Rajput-Mughal architectural style, is the City Palace's Men's portion. The majesty of Rajasthan's monuments is well known throughout the state.
India is a vast country with a rich history and culture that can be found in every part of the country, including food, festivals, names, and locations. Buildings are one of the most important historical factors. Buildings or monuments are the best witnesses to a region's history. Start your adventure across Udaipur, the city of lakes, by seeing the City Mahal.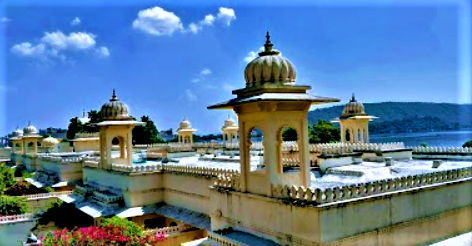 Udaipur's City Palace is separated into numerous divisions. The Bada Mahal is one of its most important features. Bada Mahal is a magnificent edifice that has stood the test of time in Udaipur.
Nowhere else in India can you find forts, palaces, and castles that are so magnificent and exquisite that they are a wonder to visitors from all over the world. Bada Mahal, another ancient relic in Rajasthan's City of Lakes, is a pinnacle and celebration of structural grandness and architectural magnificence.
When translated into English, the name means 'Big Palace.' It is also known as the Garden Palace because of the well-kept, well-kept garden that surrounds the structure. Bada Mahal, which dates from the 17th century, is said to have been the men's section of the city palace, where they would have casual discussions and revels.
The Taj Mahal overlooks the city of Udaipur from atop a 90-foot high natural mound. The colossal pillars, expansive courtyards, and regal balconies all represent the dominant architectural style of the time, which was a mix of Rajput and Mughal influences. The insides of this palace have painted mirrors and elaborate carvings on the walls, while the outside features lush green grass, gorgeous fountains, and a lovely garden.
Bada Mahal Udaipur Entry Fee
30 per person for Adults
15per person for Children
Bada Mahal Udaipur Timings
| Day | Timing |
| --- | --- |
| Monday | 9:30 am – 5:30 pm |
| Tuesday | 9:30 am – 5:30 pm |
| Wedesday | 9:30 am – 5:30 pm |
| Thursday | 9:30 am – 5:30 pm |
| Friday | 9:30 am – 5:30 pm |
| Saturday | 9:30 am – 5:30 pm |
| Sunday | 9:30 am – 5:30 pm |
Bada Mahal Udaipur Address: City Palace, Udaipur, Rajasthan, 313001, India
Architecture of Bada Mahal
Bada Mahal is a magnificent piece of architecture built on an 89-foot-high (27-meter) rock structure. The Palace's beautiful sculptures allude to its unique stature and significance. Beautifully painted mirrors adorn the Palace's interiors, which can be found in each of the palace's rooms. You'll be surprised to learn that the rooms on the ground floor are constructed differently.
The lowest floor of this Palace has an enormous height. The rooms on the bottom floor appear to be on the fourth story if we follow the current architectural trend. The Palace's facade is adorned with massive pillars, expansive courtyards, and gorgeous balconies. The Palace's fountains are a treat to watch.The architecture of the palace is a mix of Rajput and Mughal. This Palace is also known as Garden Palace since it is surrounded on four sides by a lovely green garden.
History of Bada Mahal
Bada Mahal is a magnificent section of the City Palace that dates back to the 17th century. It is regarded as the City Palace's male area. The Holi festival was held at the Palace, which has a swimming pool. During the Holi celebrations, the pool is used to hold and splash water.
Image Gallery of Bada Mahal Udaipur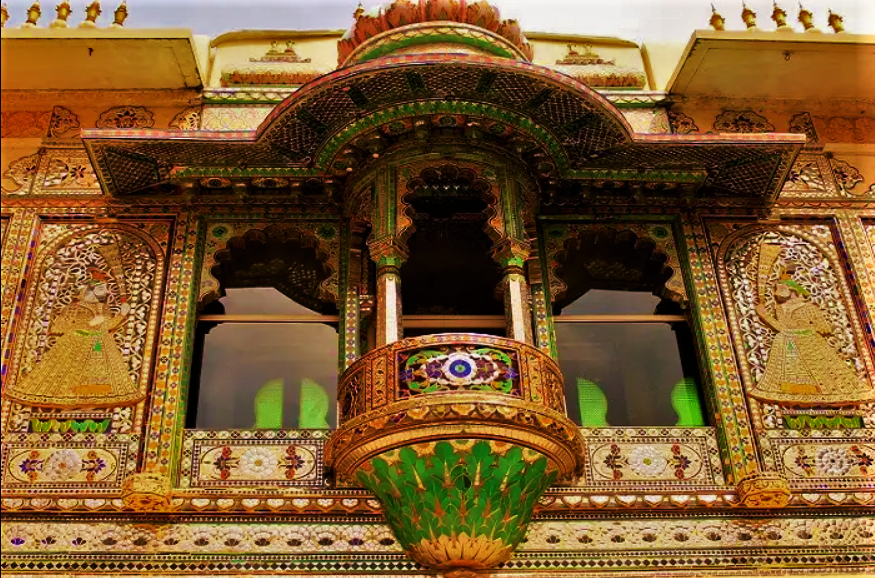 How to reach Bada Mahal
The City Palace is situated in a convenient location. As a result, the Bada Mahal is accessible by air, rail, and road.
The Maharana Pratap International Airport is 21 kilometres from the Bada Mahal. A private cab will take you to City Palace in around 40 minutes.
Railway station: The Big palace is around 3 kilometres from the Udaipur railway station.
NH8 connects Udaipur to both Delhi and Mumbai, making it a convenient alternative for a road vacation. You can also use government-run buses operated by the transport corporations of Uttar Pradesh, Gujarat, Madhya Pradesh, and Rajasthan.
Entry fees and timings of Bada Mahal
The City Palace is open from 9:30 a.m. to 5:30 p.m. every day of the week. Tourists do not need to purchase an additional ticket because it is part of City Palace. Tourists must purchase simply a City Palace ticket.
A City Palace ticket will set you back Rs. 30 for adults and Rs. 15 for youngsters. The camera costs, which are Rs. 200, are a tad on the high side.
Things to do at Bada Mahal
Bada Mahal is the place to go if you have a passion for art. The exquisite mirror work that forms intricate patterns on every wall of the castle is a marvel to behold.
Bada Mahal gives you a glimpse into the luxurious, complicated, and royal life of ancient Rajput rulers, and you will not be disappointed.
Places to visit near Bada Mahal
Some of the fantastic places to visit nearby are Lake Fateh Sagar, Maharana Pratap Memorial, Nehru Garden, Rajiv Gandhi Garden and Under the Sun Aquarium.
Fateh Sagar Lake is an artificial lake built to the northwest of Udaipur and named after Maharana Fateh Singh of Udaipur and Mewar. It is the second-largest of Udaipur's four lakes, having been built in 1687. Boating in the Aravali National Park is a must-do activity.
maharana pratap memorial
Maharana Pratap is one of India's most prominent monarchs, particularly in Rajput history, and the Maharana Pratap Smarak in Udaipur is a memorial dedicated to him. His mausoleum is still a popular tourist destination in the City of Lakes since he is clearly a well-respected and revered figure in Rajasthan as well as the rest of India.
Nehru Garden is a beautiful oval-shaped island nestled in the middle of Fateh Sagar Lake. The garden is named after India's first Prime Minister, Jawaharlal Nehru. To commemorate his birth anniversary, it was opened to the public on November 14, 1967. This lovely garden is a popular tourist destination in Udaipur.
rajiv gandhi garden
Rajiv Gandhi Garden is one of Udaipur's largest gardens. It is located in Rajasthan, India. It is located near the Fateh Sagar Lake's back end and features a statue of Late Rajiv Gandhi, as well as various other attractions such as a large children's park and a food court.
Things to keep in mind while visiting Bada Mahal
Please note that taking a camera inside the Palace complex is both optional and charged.
To avoid excessive perspiration, please dress in cotton.
Carry a water bottle with you because it is a large area and you may require it.
Wear a pair of comfy shoes if possible.
Location Map for Bada Mahal Udaipur