Lake Badi is situated in Udaipur – The City of Lakes and is an artificial freshwater lake. The lake was built in the village of Badi, about 12 km from the city of Udaipur, by Maharana Raj Singh I to counteract the devastating effects of a famine. He named it Jiyan Sagar after his mother Jana Devi.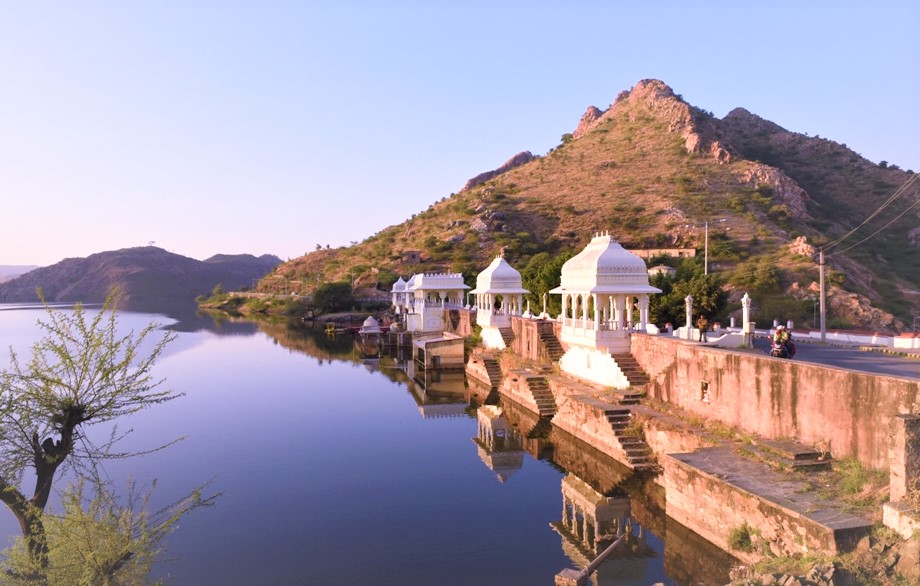 The lake is a panacea for the people in Udaipur. The still blue water on both sides of the foothills of the towering green hills is truly magical and amazing. If you want to relax from everyday life, then you have come to the right place. This place not only allows you to get rid of the monotonous life but also excites your soul.
The terrain is covered in wild tall cactus trees, which is the best part of the location. It gives you a loose impression of Arizona in the United States. This freshwater lake has some spectacular views. It is undeniably a visual treat for the eyes. The lake, built by Maharana Raj Singh I (1652-1680) to alleviate the devastation of famine, served as a source of water during the drought. Jiyan Sagar was named after his mother Jana Devi. This is one of India's largest fresh water lakes.
The best time to visit Lake Badi
I went to the lake early in the morning to avoid the harsh summer sun. It is best to go early in the morning when the sun is shining through the surrounding hills. In addition, I preferred early morning to avoid any kind of chaos or crowd. If you like sunsets, the view from here is also spectacular. You can visit the lake at any time of year. However, the monsoon season is arguably the best time to see the lake's spectacular beauty, when nature is drenched in rain and everything looks refreshingly green. Visiting Badi Lake during the monsoon season is on my bucket list.