Udaipur has several lakes spread over different parts of the city, a city tour usually presents the most famous lakes, including Fateh Sagar Lake and Pichola Lake, while there are also some other magnificent lakes around the city that are lost in the shades. In which there is Udaipur's southernmost delight: Goverdhan Sagar Lake. Goverdhan Sagar is the smallest artificial lake in Udaipur with an area of ​​3750 m. It is located in the southern part of the city. Since all the lakes in Udaipur are interconnected, Goverdhan Sagar Lake also receives water from Lake Pichola.
Another notable lake in Udaipur, the city of lakes, is Govardhan Sagar Lake. The recently restored Govardhan Sagar lake is well-known for the numerous properties that surround it. Even though it is only 9 metres deep, it is a fantastic place to visit because the views are breathtaking.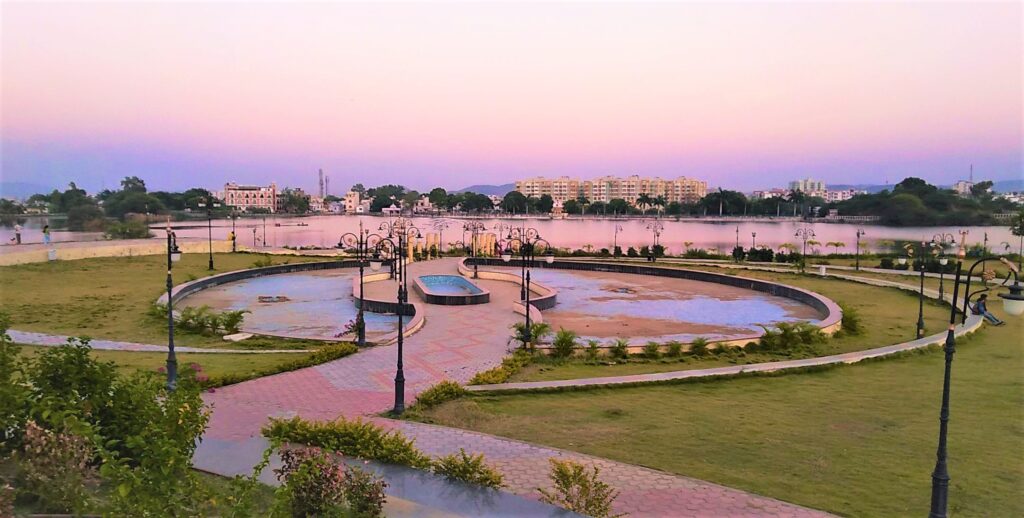 You can easily see the lake as you drive off to the Ahemdabad Udaipur Highway on your left. For those who want to spend some time near the lake, a large garden with raised walkways and cenotaphs has been created near the lake. Also, there is a ship-shaped construction on the shore of the lake which is the main tourist attraction at Goverdhan Sagar.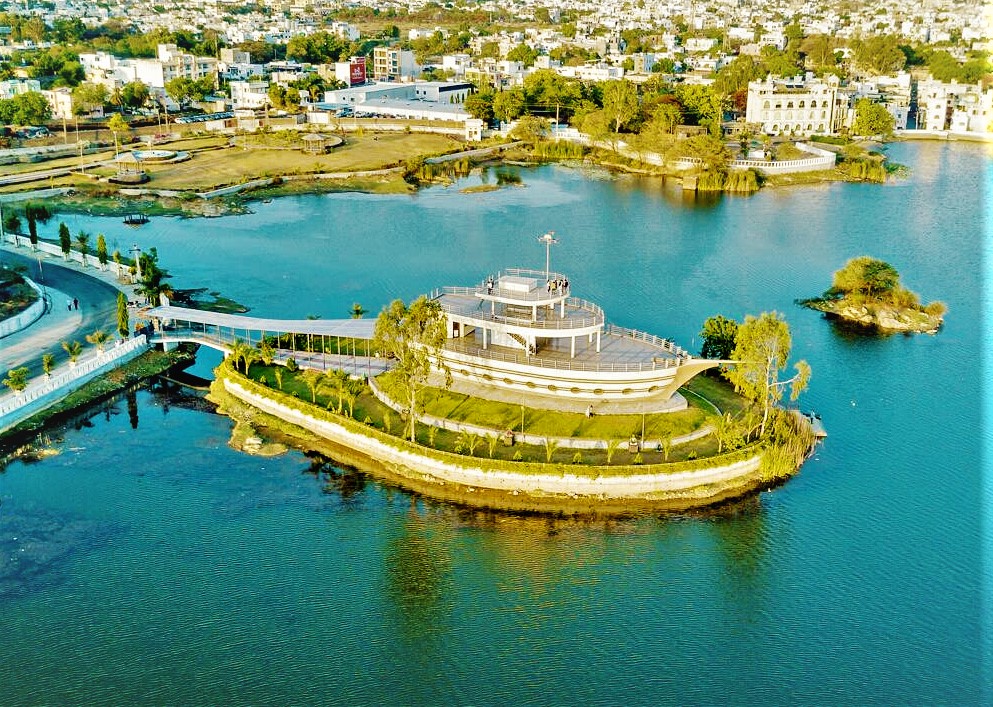 Goverdhan Sagar Lake is beautifully maintained and clean. amazing views and a photogenic location . The best place to spend time with family and friends to enjoy, the lake has a wide open view.
People are able to walk there in the morning and evening.
You can go there with your kids and family and friends away from the city crowds.
It's a peaceful place compared to other lakes for those who enjoy a calm atmosphere. It's not as crowded. The government is constantly improving it. It's a lovely spot for couples or a stroll.