The village is home to the well-known Menal waterfall. It attracts a large crowd due to its massive size, which gushes gallons of water, especially during the monsoon season. As a result, the area surrounding the waterfall is densely forested and home to a variety of birds and animals. The waterfall is over 150 feet tall and is located on the River Menali, which flows further to meet the River Banas and River Badech.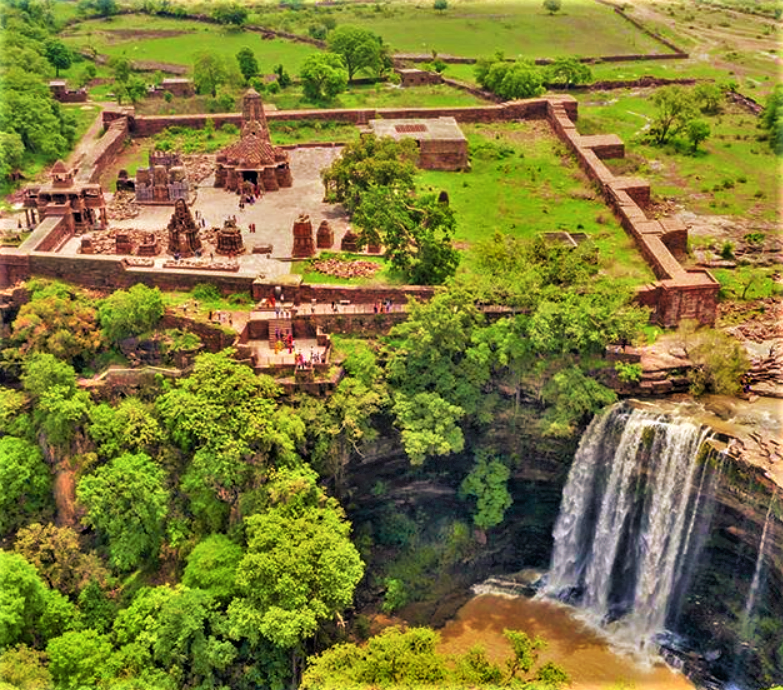 Menal is a small village in the district of Chittorgarh, about 90 kilometres from the city, located on the Chittor-Bundi Road. The village is a major attraction in Rajasthan due to its ancient temples, traditional architecture, nature, and Rajasthan's rich culture. Menal is a popular picnic destination due to its beautiful scenery and proximity to Chittorgarh, Rawatbhata, Mandalgarh, Bhilwara, and Shahpura. The ancient monuments and scenic beauty of the area also attract nature lovers, architecture enthusiasts, and photographers who are always looking for unusual places to visit.
Menal is located in the Begun Tehsil of the Chittorgarh District. Menal Panchayat is in charge of the village. The town has a population of about 350 people, making it a less crowded getaway for tourists and picnickers. The ruins of the hamlet have a distinct atmosphere and provide insight into the lifestyle of the dynasties that ruled the region since the 11th century AD.
Prithviraj Chauhan frequently visited the village and temples during the summers to escape the heat. Everyone who is willing to listen can learn something from the ruins. While exploring the village, try the local cuisine. Tourists will remember every detail of this lovely hamlet for the rest of their lives.
Menal temples
Menal is a land in Rajasthan with many ancient temples, some of which date back to the 12th century. The majority of these temples are Buddhist in nature. The Mahabaleshwara Temple, also known as India's Mini Khajuraho, is one of the most well-known temples here. It is dedicated to Lord Shiva and was built in the 11th century AD by Sakhambari Dynasty King Someshwar Chhahamana and his wife Queen Suhavadevi. Prithviraj Chauhan frequently visited the temple to escape the sweltering heat of Rajasthan during the summers.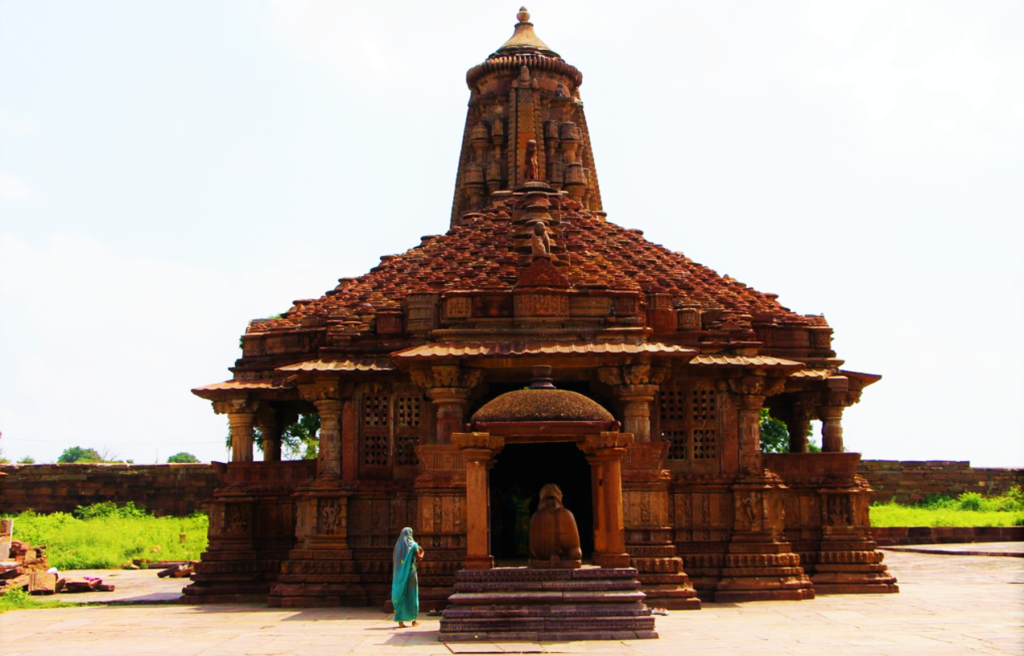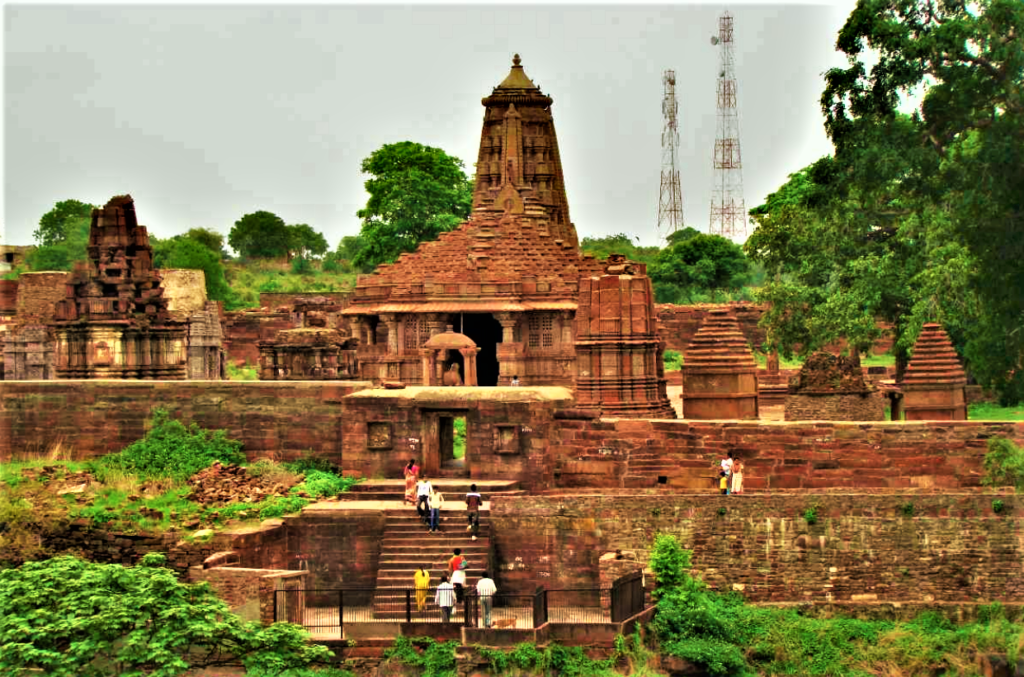 The temple architecture is made of stone and features intricately carved pillars and pagodas, which are typical of Hindu style architecture. This temple, like all Shiva temples, also has a statue of Nandi at the entrance.
Dev Narayan Temple, Menal Hanuman Temple, Jogniya Mata Temple, and Golamgarh Balaji Temple are some other temples that draw devotees and tourists. Some of Menal's temples could not withstand the test of time. Archaeologists, on the other hand, have been able to restore some structures and sculptures.
Bird Watching in Menal
The dense forest region surrounding the magnificent Menal Waterfall is ideal for a forest safari. The region's wildlife is drawn to the waterfall for drinking water. Tourists can go on a jungle safari or a bird watching tour in the area to see Menal's wildlife in its natural habitat.
Best Time To Visit Menal
Menal is best visited between June and February. The region receives rainfall from June to September, and tourists can see the Menal Waterfall flowing beautifully in the canyon. The winter months of October to February are ideal for exploring the village because the weather is mild during the day. In addition, a variety of migratory birds congregate in the dense vegetation surrounding the waterfall, making it an ideal location for bird watchers.
About minal waterfall and it's location
Menal waterfall is a 150-foot natural waterfall located in Rajasthan's Menal Village.
The Menal village is 70 kilometres from Chittorgarh and can be reached via the Udaipur-Kota Highway.
Menal Waterfall is 196.5 kilometres away from Udaipur and takes approximately 4 hours to reach by road.
Mighty Menal Waterfall's Creative Description
'Sparkling white blanket nestled in nature's lush green bed!'
There are no words to describe the beauty of Menal Waterfalls; one must visit the site to be stunned and to capture its radiance in their eyes.
A Heavenly Package
Menal Waterfall is considered a complete package for a day trip or a casual picnic because getting to this natural wonder requires a detour through architecturally rich temples dating back to the 11th century.
These temples were built in 1169 AD by Saint Bhavbrahma during the reign of Prithviraj Singh II. It is believed that the ruler used to spend his summer days at this location to escape the heat.
One must take a few steps to reach the waterfall, but first visit the temples, which are a must-see for their carved walls and historical architecture.
After a few more steps through the temple lane, you'll have to walk through a small door to have a brief view of the Menal waterfall.
This is the closest location to the Mighty Menal Falls where you can get an aerial view. Because of previous incidents, a tall see-through boundary has been installed at that location for safety purposes.
There is also a slick staircase that leads down to the water, where people can be seen swimming and having fun in the water. (Please keep your safety in mind when participating in any fun activities.)
Additional information
Near the premises, there are a few shops that serve snacks and tea.
Make sure you're wearing a comfortable pair of shoes.
The waterfall can also be seen from the nearby Menal Resort, which is also a great place to have a meal with your spouse, family, or friends.
The Forest Department Station, which also has a sitting area, is another location from which to admire the Menal Waterfalls.
It is necessary to bring raincoats and umbrellas to this location during the Monsoon season because it rains frequently.
Tips For Visiting Menal
Except during the monsoon season, the waterfall is usually dry.
While exploring the waterfall from a distance, keep an eye on your step.
Even in the dead of winter, the temperature usually soars in the afternoon. Protect yourself from the sun and stay hydrated.
Suggested way of Transport
We recommend that you hire a cab or rent a car so that you do not have to change buses to get to your destination.
Use Google Maps for accurate directions; it is preferable to hire a driver who is familiar with the route.
Have you seen the Menal Waterfall? If so, please share your thoughts in the comments section below. You can also share photos of the site for a free shout-out on our social media platforms.
Remember to like, share, and subscribe to My Udaipur City. Submit your thoughts, questions, suggestions, or words of wisdom in the comments section below.
Hotels near menal waterfall
menal resort :
Menal Waterfall Resort in Chittorgarh provides its guests with a 24 hour front desk service. It is only 1 km away from the Chittorgarh Bus Stand. This Chittorgarh resort has 24 rooms that are well-equipped with a variety of modern amenities. A mini-bar, wake-up service, and a wardrobe are among the in-room amenities. There is hot and cold running water available.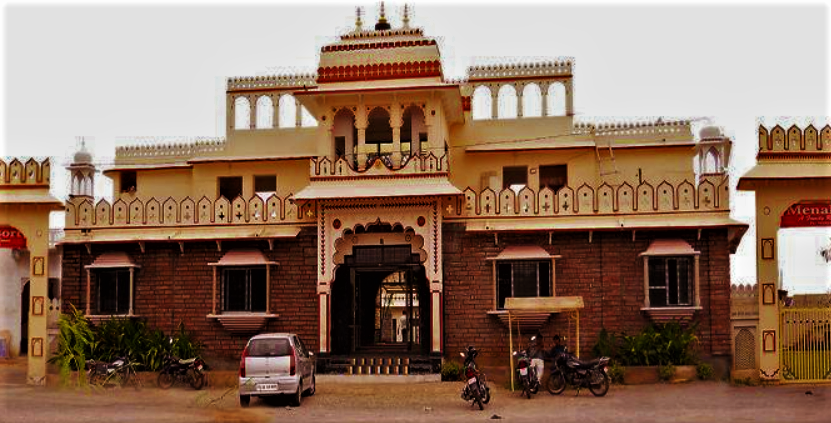 This Chittorgarh resort has a restaurant where guests can enjoy a variety of delicacies. It also provides laundry services. It offers plenty of parking space for its customers to safely park their vehicles. Menal Waterfall Resort offers comfortable lodging in Chittorgarh. It is 18 kilometres from Chittorgarh Railway Station and 200 kilometres from Udaipur Airport.
| | |
| --- | --- |
| Address : | NH 27,Near menal ancient Temple & Natural Waterfall Begun, Menal, Rajasthan 312023 |
| Contact No. : | 096023 44305 |
Menal waterfall location
You may like :
Gupteshwar Mahadev Mandir, Udaipur (Timings, Images, Location)
List of Top Medical Colleges in Udaipur (Ranking, Contact No, Location)
List of Top 10 Universities in Udaipur | 2022 (Images, Ranking, Contact No & Location)