In this post, you'll know about Alsigarh Village, a beautiful paradise near Udaipur. Udaipur, the City of Lakes, is surrounded by the majestic Aravalli Range of Mountains, which adds to the overall visual beauty. These neighbouring mountains are home to a number of little settlements that may take you away to the lap of nature. Alsigarh Village is one of a number of villages in the Udaipur district's south-west sector.
| | |
| --- | --- |
| Entry Fees: | There is No Entry Fees |
| Timing: | 8AM to 6 PM (from our experience) |
It's that time of year again, when Udaipur, the City of Lakes, comes alive with its breathtaking surroundings. With vegetation all around, lakes overflow with newly born rainwater and travellers eager to enjoy it.
If beautiful palaces, luxurious resorts, historical museums, man-made lakes, or heritage city life entice you, Udaipur is ready to welcome you at any time of year. However, if you want to experience the city's natural beauty and are a traveller who enjoys offbeat areas that are peaceful, gorgeous, and less travelled, you should schedule your trip during the monsoon season.
The majority of the interesting rural places are within 20-30 kilometres of Udaipur's city. If you prefer road travels, hop on your bikes and go for a thrilling ride through the lush green hills and beautiful magnificence. We chose to go on one of these road trips to Alsigarh, which is about 25 kilometres outside of the city.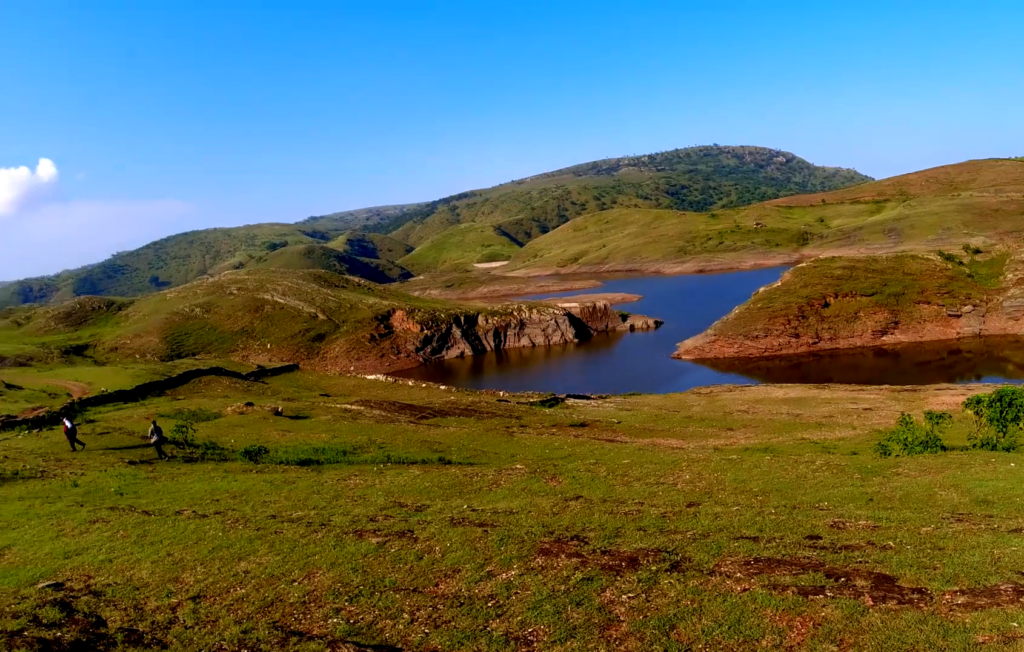 Alsigarh lies in the Udaipur district's southern west corner. It is surrounded by mountains, natural lakes, a dam, and small green hills, all of which are enough to enchant you with their tranquilly.
To learn about a destination from a perspective that no travel blogs or publications can supply, in my opinion, you should:
Take a road trip to nearby rural areas.
Travel with a mindset like that of a local.
Monsoon is the best season for most of the places.
The roaring black clouds and light drizzle make for a delightful experience. On our journey, we were fortunate to get such rain. It began to rain as soon as we left the city, and everything went green. Not literally, but the flora's greenery blossomed, as if they were expressing gladness and paying homage to the clouds.
The journey was not without its bumps, as there are sections where there are no roads. However, the thrill of biking is limited to such paths. We arrived in Alsigarh after about an hour. We inquired of the natives, who advised us to travel 3-4 kilometres farther within. And we had to haul our bikes through the mountains this time.We rode our bikes through the mountains, but we ended up on the incorrect hill, much to our dismay.
We then inquired of the locals, who informed us that the dam could be accessed via a mountain approximately 2 kilometres away. So we rode back to the correct mountain. But our disappointment was short-lived as we saw the beautiful lake and dam from the top of the hill. It was so peaceful that you could only hear the cool breeze passing by you, giving you chills, provided you kept completely silent.
We climbed the mountain from top to bottom in order to take a bath in the lake formed by the dam's overflow. We had packed snacks with us, so we ate breakfast at the lake. The descent down the mountain was not difficult, but it was steep and hence dangerous. We went for a 2-hour swim in the lake before returning to our bikes, which were parked on the hill. The hike was exhausting, but the best sensation is relaxing afterward and taking in the scenery.
Alsigarh greets you with open arms, an area less known, less exploited by human activity, and totally controlled by Mother Nature. Mother Nature is pouring out all of her love for you, no one else, as the beautiful Aravalis stands tall, as if nature had filled you in her arm. The place's serene beauty will make you fall in love with it. Make plans for a picnic day in Alsigarh that will make your heart sing.
Alsigarh, a lesser-known, less-exploited by human activity, and totally managed by Mother Nature, greets you with open arms. Standing tall, the beautiful Aravalis appears as though Mother Nature is pouring out all of her love for you alone. You will fall in love with the place due to its serene beauty. Plan a picnic day in Alsigarh that would bring joy to your heart.
Things to Know About Alsigarh
It takes around an hour to drive from Udaipur City to Alsigarh; don't forget to fill up your vehicles before you leave.
The travel to the location is interesting, but you'll be blown away when you arrive.
You'll be surrounded by lush green mountains on the way to Alsigarh, and if you're lucky, you might get a closer look at the clouds resting on the surrounded mountains.
If you enjoy learning about village culture, you'll be in luck because there are several villages on the road to Alsigarh that you'll pass through.
After arriving at the village, it is still a 5-kilometer journey to one of the village's most popular attractions, a water stream where you can dip your feet and rest.
If you enjoy waterfalls, continue driving in the same route until you come to a dam, then turn right and look for a beautiful waterfall on your right.
Tips to Keep in Mind While Visiting Alsigarh
Because it is a long ride and there are no real food stores or restaurants set up, bring some drinking water and some refreshments with you.
The roads are narrow and frequently damaged, especially during the monsoon season; drive carefully, and avoid visiting during periods of high rains.
If you plan on going down to the water stream or getting a closer look at the waterfall, make sure to bring your trekking shoes or another comfortable pair of shoes.
The residents in the area are kind, but we ask that you do not bother them during your research trip.
If you're planning a picnic at the spot, remember to bring plastic bags to hold your trash because there are no trash cans nearby. Carry the rubbish with you and properly dispose of it in a bin once you get in the city.
It would be fantastic if you could give some donations to the villagers, who aren't as lucky as the rest of us.
Why is so special?
You'll pass through more than a half-dozen little villages, natural water falls from nearby mountains, lush green farmland, and grazing cattle in the fields on your trip to Alsigarh. Look at the farmers working in the fields and the children playing with their handmade toys if you've never seen a typical country life. Everything is so simple, pure, and natural that it will transport you to another universe. It's a completely different universe.
Finally, once you get in Alsigarh village, continue driving for another 5 kilometres till you find a small beautiful river flowing beneath the road. That is the first picnic location where you can take a break and relax.
If you decide to continue, drive slowly until you notice a small man-made dam-like structure on your left, then get out of your vehicle and begin walking towards the rocks on your right side, keeping in mind that a water fall is approaching. This is your second picnic location.  Unfortunately, there is no comfortable seating available, but if you enjoy water, this is perhaps the best site to take a genuine natural shower.
If you're feeling more daring, there's one more spot; simply keep walking until you reach another, smaller dam that we name anicut/anikut. That's yet another lovely spot where you may unwind completely. This is the third location for a picnic.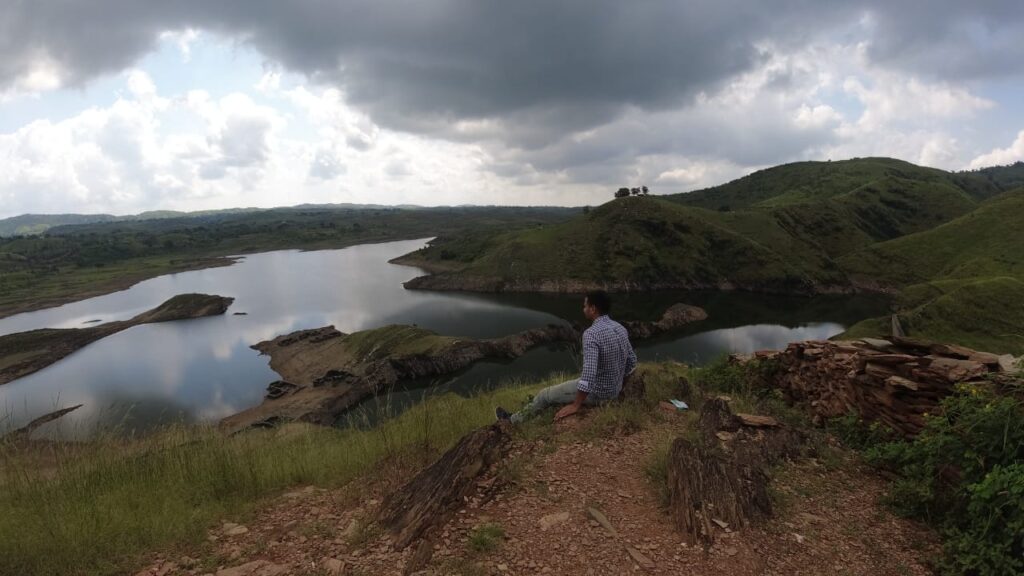 How to Reach Alsigarh?
Take a left at Rampura Circle, passing through Nai and Undhari villages on your way to the Jhadol Phalasiya road.
You'll come to a cross roads where the left road leads to Jhadol and the right road leads to Alsigarh.
To get to the water stream, turn right towards Alsigarh and drive for another 5 kilometres.
Locals in the village can always be respectfully asked for directions.
Location of Alsigarh
You may like:
Rayta Hills Udaipur | रायता हिल्स उदयपुर
Bahubali Hills Udaipur -The 360-degree panoramic View (2021)