Shrinathji Temple is a Hindu temple in Nathdwara dedicated to Shrinathji. Vaishnavs regard it as an important pilgrimage site.
Shrinathji Darshan Timing:
Nathdwara is a small town in India's Rajasthan state. Nathdwara is located 48 kilometers northeast of Udaipur on the right bank of the Banas River. Nathdwara is well-known for its 17th-century temple dedicated to Lord Shrinathji (Lord Krishna). The name 'Nathdwara' refers to the lord's gate. Shrinathji Temple, also known as the 'Haveli of Shrinathji,' is a popular pilgrimage site for Hindus and Vaishnavs.
The structure of this temple is simple, but its aesthetic appeal is endless. Shrinathji's image is worth seeing and experiencing God's celestial beauty. When Lord Shrinathji lifted the 'Govardhan parvat' he represented a form of Lord Krishna. The image shows the lord with his left hand raised and his right hand bunged in a fist. A large black stone is used to carve the idol. The idol bears imprints of two cows, a snake, a lion, two peacocks, and a parrot by the god's head.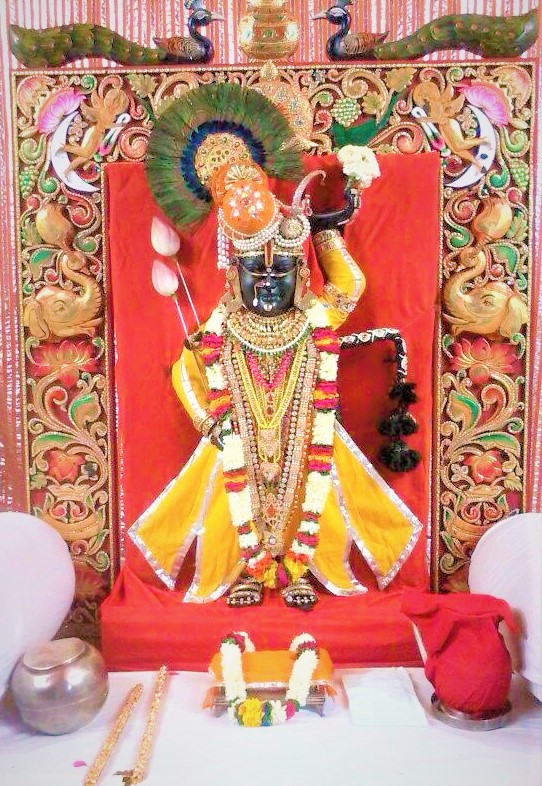 The temple authorities own at least 500 cows, one of which is known as Shrinathji's cow. This cow is thought to be descended from a pedigree that has served the lord for centuries. Wagonloads of food used to arrive here said to be consigned by and consigned to Shrinathji. Shrinathji's holy shrine is well-known throughout Rajasthan and India. People from the Vaishnav community flock to this holy pilgrimage in large numbers.
Visitors come in large numbers during the celebrations of Holi, Diwali, and Janmashtmi, and the place becomes overcrowded. Aside from Holi and Janmashtmi, Annakutta is a major festival that is celebrated in the temple with full gusto and fervor. Visiting this temple should be avoided during these times. Only Hindus, with the exception of foreigners, are permitted to visit Shrinathji Temple.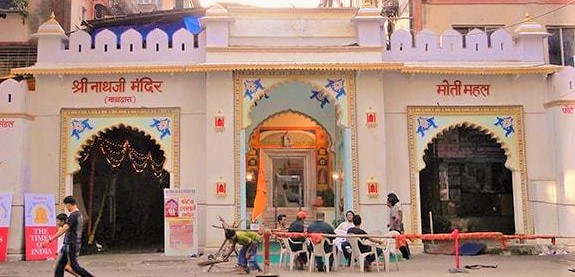 History of Shrinathji Temple
The temple's foundation has a story to tell. According to legends, the image of Lord Shrinath Ji was enshrined in Vrindavan (the land of Lord Krishna), but only to protect the idol from Aurangzeb's destructive rage. Rana Raj Singh was the only gallant who attempted to rescue the idol from Aurangzeb's domain in 1672. It is said that when the image was being shifted to an impervious location, the vehicle's wheel sank deep into the mud at one point. Because the image refused to move, the escorting priest concluded that this was the Lord's chosen location. As a result, a temple was built on the same site that is Nathdwara.