The Under The Sun Aquarium is India's largest public aquarium gallery. It's the most recent tourist attraction in the enticing City of Lakes. On the 21st of October 2017, it was officially opened. This 125-meter-long aquarium is home to around 150 different types of fish.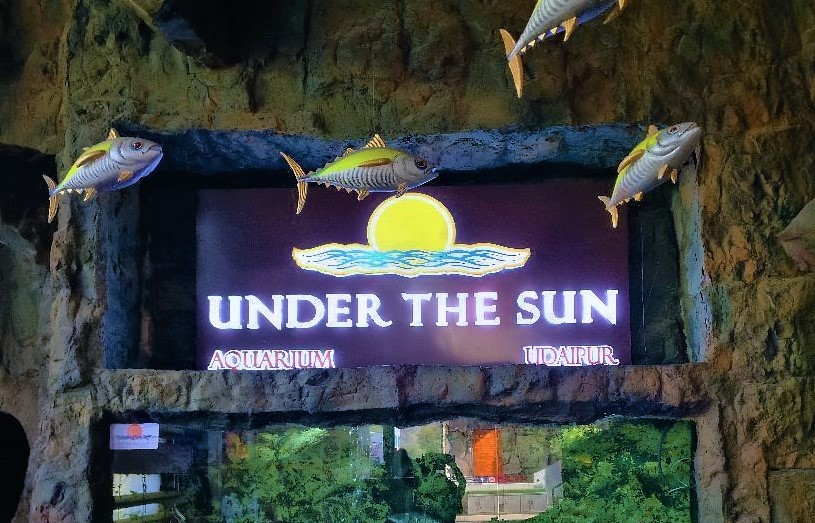 This aquarium is located on the shore of Fateh Sagar Lake, a state-of-the-art, first-of-its-kind aquarium with spectacular aquascaping and beautiful tropical freshwater species that are engrossing. Other sea animals including Albino Frogs, Indonesian Crabs, Fire Belly Newts, and Fresh Water Scampi, also live here. A WOW!! the tank where you can enter an aquarium and experience life underwater while watching some magnificent fish swim past.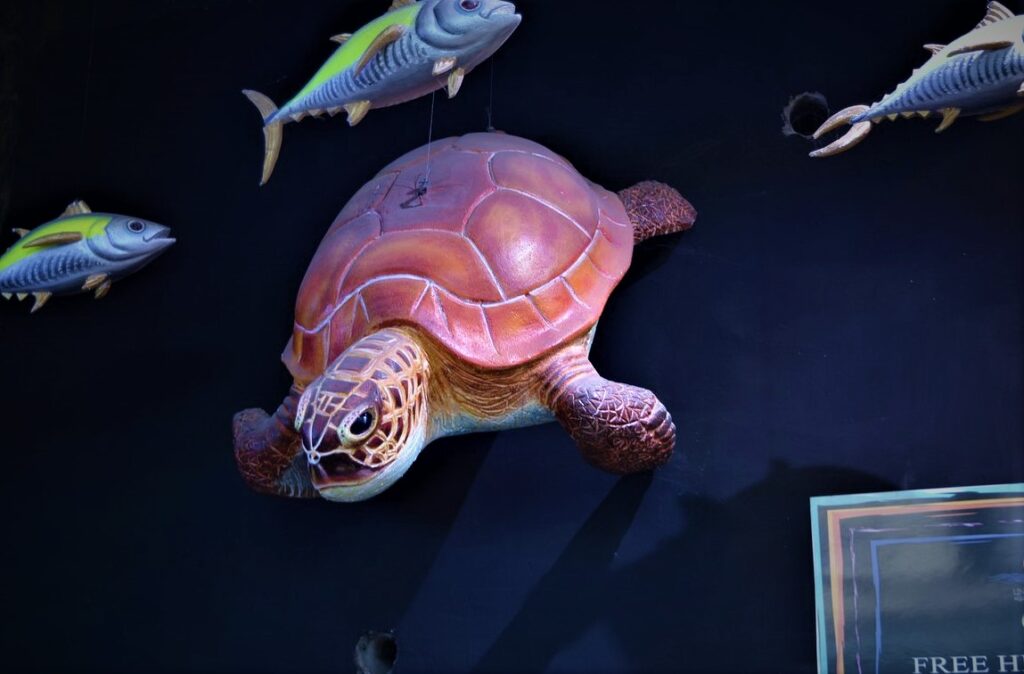 You can also immerse yourself in the rarest marine life with the Virtual Reality experiences, which the aquarium offer through cutting-edge VR technology and award-winning Oceanic Experiences. Only at Under The Sun Aquarium, the world's first Aqua Trick Art Museum is now open, where you can interact with incredible 3D art and be fooled by it.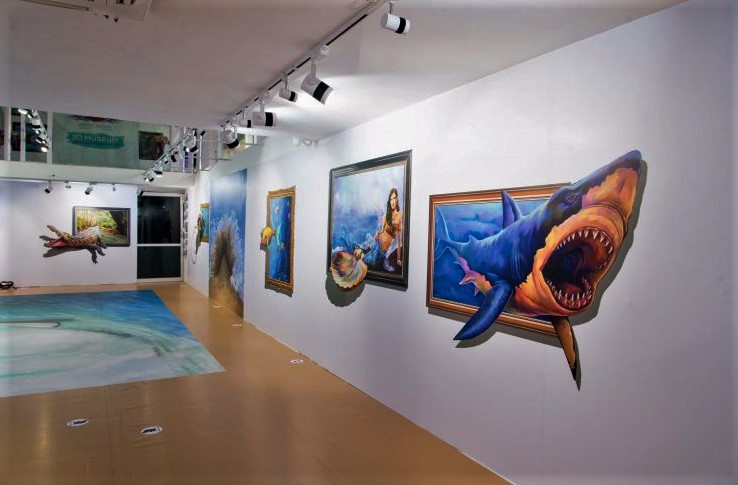 The aquarium is a 125-meter-long gallery with a variety of small and large aquariums with a variety of fish.
Types Of Fish In Aquarium
Fish were imported from all over the world, including South America, Brazil, Senegal, Japan, Africa, Malaysia, Congo, Indonesia, America, and China, as well as marine fish from the Indian Ocean. They also have unique fish such as Mormyrus Rume, Alligator Gars, Marine Water Stingrays, Senegal Dragons, Puffer Fish, Archer Fish, and other sea creatures such as Sea Urchins, Sea Anemone, Fire Belly Newts, Indonesian Mud Crabs, Hermit Crabs, Albino frogs, Fresh Water Scampi, and more.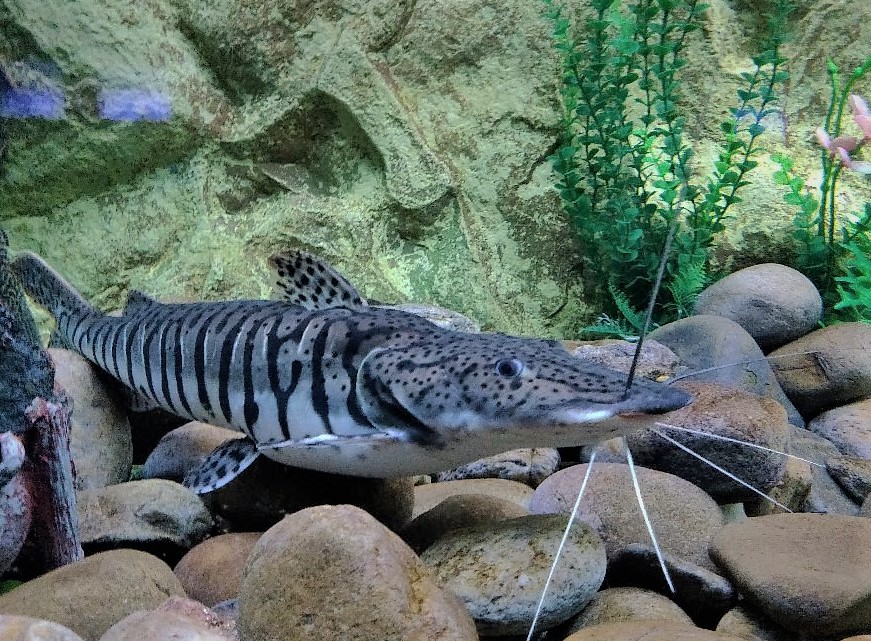 There is a marine part with a variety of spectacular and uncommon brackish water fish to observe. There are 5 marine water aquariums in this section. Clownfish, Brown Banded Bombay Shark, Blue Tang, Blue-Eyed Yellow Tang, Sea anemones, Sea Urchins, Hermit Crabs, StarFish, Fox Face Rabbit Fish, Trigger Fish, Blue Damsel, Mono Angel, Emperor Angel Fish, Two-Spotted Damsel, Turbo Snail, Two-Spotted Damsel, Blue Damsel, Mono Angel, Emperor Angel Fish, Turbo Snail.
The Aquarium's Management and Structure:
As you enter the aquarium, soft music plays and you are greeted by stunning architecture. UIT Udaipur has spent approximately Rs. 2 crores on the aquarium's construction, which is obvious, and another Rs. 3 crores on the gallery's interiors, which is even more obvious.
To provide the aquatic life with a natural habitat, the whole inside of the facility is coated in insulating material and very little light reaches the premises.
The Manshapurn Karni Mata Ropeway team, led by Mr. Kailash Khandelwal, constructed and manages the aquarium gallery. Anjali Azad Dubey of Pratham Interiors, recognized for her green designs, provided creative consultation for the aqua gallery's interiors. Mr. Aashish Mahesh Baagla, a wildlife expert located in Mumbai, provides advice on fish procurement, well-being, and maintenance.
all about Under the Sun Aquarium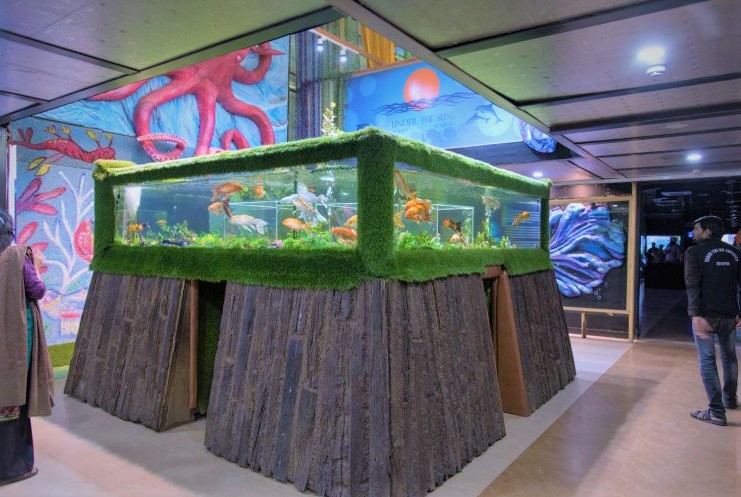 The timing of Under the Sun Aquarium is from 8 am to 11 pm.
Address: Fateh Sagar Overflow, Fateh Sagar Lake, Udaipur, Rajasthan 313001
Phone Number: 097727 48444
Ticket price
| Title | Adult (Above 15 yrs) | Child (Below 15 yrs) |
| --- | --- | --- |
| Indian | Rs. 130 | Rs. 65 |
| Student | Rs. 124 | Rs. 62 |
| Foreigners | Rs. 250 | Rs. 250 |
Trick Art Museum(3D Photo Gallery): Rs. 100
VR Scuba diving: Rs. 500/- to Rs. 800/- per person (Would recommend Shark Attack which is the best and most thrilling)
Possibilities at the Fish Aquarium include:
It provides excellent possibilities for students at Udaipur's Fisheries College to learn about many worldwide breeds of fish and other aquatic creatures. Mr. Aashish Mahesh Baagla has trained students from the Fisheries College, who is in charge of the aquariums.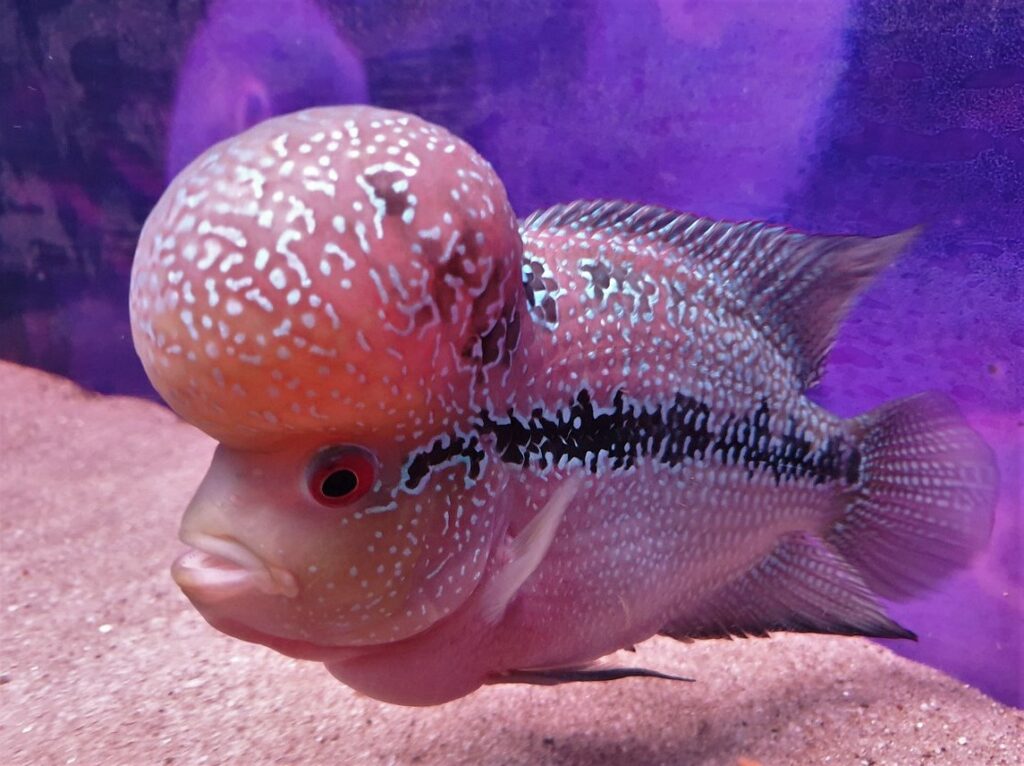 The aquarium is a popular tourist attraction, attracting visitors from all over the world as well as locals. It has a monthly footfall of roughly 50,000 persons, according to management statistics.
Other activities at Udaipur's Under The Sun Fish Aquarium include:
World's First Aqua Trick Art Museum by World Renowned Artist Mr. AP Sreethar
India's First Aqua Live Virtual Reality Experiences- for feeling sea life in an immersive 360-degree environment. It is an Award-Winning oceanic VR Experience deployed through state-of-the-art and latest VR Gadgetry
Interaction with fish at the Touch Pool where you can feed as well as touch the fish
The OMG Tank- is the only fish tank in India where you can get inside and experience life underwater, without getting wet.
A cafeteria for your munching needs
Free high-speed Wi-fi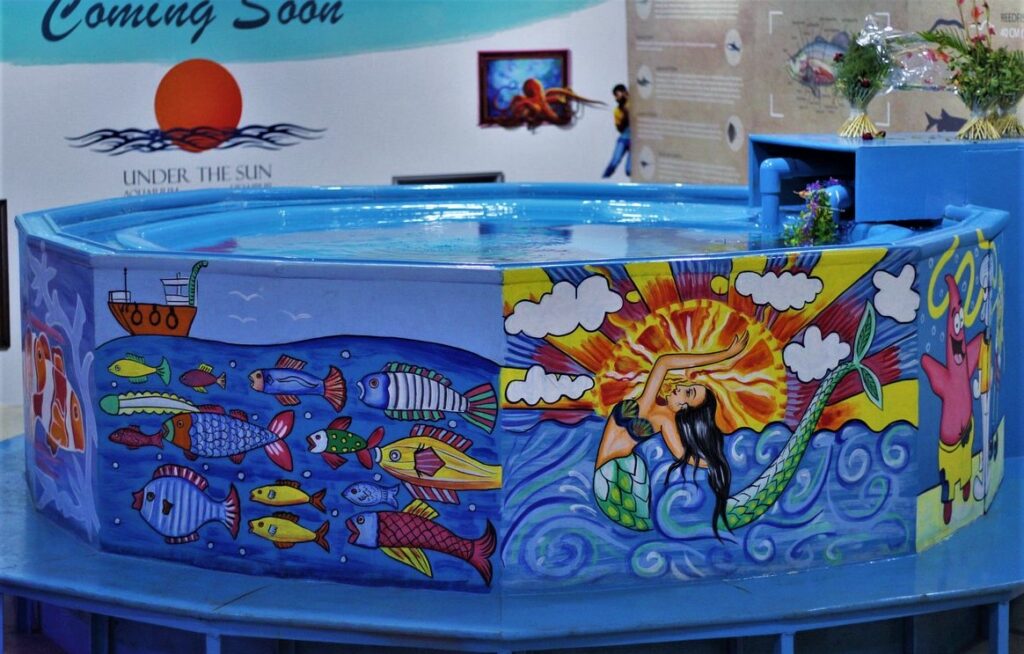 The aquarium offers various features to enhance the experience, one of which is the Touch Pool, where visitors may interact with the fish by feeding and caressing them. There's also an Aqua Trick Museum, the world's first, where you can be fooled by 3D art. The Aqua Live Virtual Reality Encounter is excellent for a more immersive experience since it offers the impression of being surrounded on all sides by an aquatic environment. Visitors can also enter the OMG Tank to get a glimpse of undersea life without getting wet. The Aquatic Restaurant in Jalmagn is also well-known.
Suggestions for you:
If you want to try VR scuba diving, bring at least 1000 rupees with you.
I recommend that you try it at least once since you will undoubtedly enjoy it and remember the excitement you will have experienced, which will be well worth the money you will spend.
The restaurant there is not very good, so if you are hungry after visiting the Aquarium, you should look for a restaurant outside.
So, if you want to get the most out of your visit, you'll need roughly Rs. 830/- per person. which comprises,
Rs. 130.00 (Entry Ticket)
Rs. 600.00 (VR Experience)
Rs. 100.00 (3D Photo Gallery)
location of under the sun aquarium