The Rajsamand District of Rajasthan State is home to the Kumbhalgarh Wildlife Sanctuary. It covers an area of 610.528 km2(236 sq mi) and surrounds the Kumbhalgarh fort. The sanctuary is spread over the Aravalli range and covers sections of the Rajsamand, Udaipur, and Pali district, with elevations varying from 500 to 1,300 metres (1,600 to 4,300 feet). It is under the Khathiar-Gir dry deciduous woods ecoregion.

Geography
It is named after the Kumbhalgarh Fort, which is a magnificent mediaeval fort. A 224.890 km2 (87 sq mi) core area and a 385.638 km2 (149 sq mi) buffer area make up the animal sanctuary. It encompasses the Aravalli's four hill and mountain ranges: the Kumbhalgarh, Sadri, Desuri, and Bokhada ranges. There are twenty-two villages within the sanctuary. The soil is majorly sandy loam and thin. The metamorphic rocks make up the majority of the foundation rocks. The sanctuary's topography is categorised into three categories: hills, piedmont, and plain. The plain areas have mostly been taken over by crops.
The natural beauty of Kumbhalgarh draws visitors, and it is accessible from Udaipur and Nathdwara, which are 100 and 51 kilometres away, respectively. Local travel firms offer foot tracking and horse safaris. A typical safari route enters the sanctuary from the Kumbhalgarh Fort, passes across the sanctuary to Ghanerao, and then follows an old abandoned road back to the Kumbhalgarh Fort.
Fauna
A wide variety of wildlife, including some endangered species are sheltered in the Sanctuary like the Indian wolf, Indian leopard, sloth bear, striped hyena, Golden jackal, jungle cat, sambhar, nilgai, Chau Singha (the four-horned antelope), chinkara and Indian hare. The leopard is the sanctuary's most dangerous predator. The grey junglefowl, a wary and suspicious bird is one of the birds found at Kumbhalgarh. Peacocks and doves have been observed munching on the grains that the jungle guards had spread about. Birds including the red spurfowl, parakeet, golden oriole, grey pigeon, bulbul, dove, and white-breasted kingfisher can be seen near the water holes.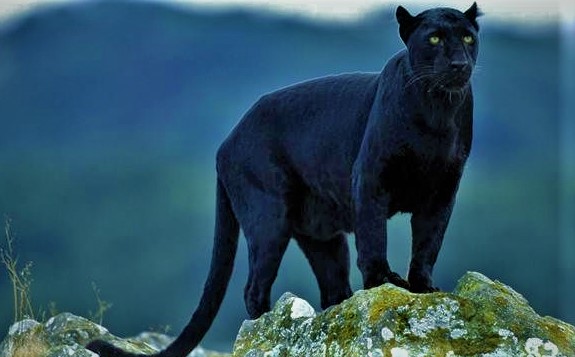 Asiatic Lion Reintroduction Project
The Kumbhalgarh Wildlife Sanctuary was one of the sites that were considered for the Asiatic lion's reintroduction. With the recent Supreme Court of India's decision, favouring the transfer of lions over cheetahs in India, for which wildlife conservationist Raza H. Tehsin made a proposal to the Government of Rajasthan in April 2009.