Udaipur has a biological park at Sajjan Garh and a Mewar biodiversity park on the Nathdwara Udaipur NH8 in the densely forested Amberi area, comprising 165 hectares. The tremendous biodiversity of the Udaipur region is on display in this location. This is a part of the Aravali mountain range.
The height of the hill ranges rises 1200 metres in the north-west, then drops in the northeast, and the contour of the mountains varies from gentle to steep in the south-west.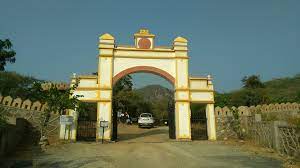 Biodiversity Park Timings
| S.No. | Timings | Day |
| --- | --- | --- |
| 1. | 9:00 a.m. to 5:00 p.m. | Everyday |
Phone: 099283 78692
Address: Mewar Biodiversity Park, Udaipur Bypass, Amberi, Rajasthan, India
Ticket Price for Biodiversity Park
| S.No. | Particulars | Price |
| --- | --- | --- |
| 1. | Adult | Rs. 40 |
| 2. | Over Student ID | Rs. 20 |
Due to its slope, height, soil, humidity, and geo-scientific features, the area is suitable from the perspective of biodiversity. There are 63 varieties of trees, 33 types of shrubs, 37 types of creepers, 117 types of under shrubs and herbs, 38 types of grasses, 3 types of parasites, 2 species of pteridophytes, and one type of bamboo among the diversified biodiversity.
A 300-400-year-old mango,'mahua', and 'bargad' tree may also be found here. Moreover, the park is home to a variety of bird, reptile, and mammal species, including 129 bird species, 17 reptile species, and 17 amphibian species (6). There are also lizards, snakes, spiders, and other animals such as 'Neelgai', jarakh, and others.
The park is home to a variety of species due to its pleasant circumstances, and three to four panthers can be seen strolling around. As a result, the site appeals to students, researchers, bird enthusiasts, bioscientists, wildlife lovers, and environmentalists.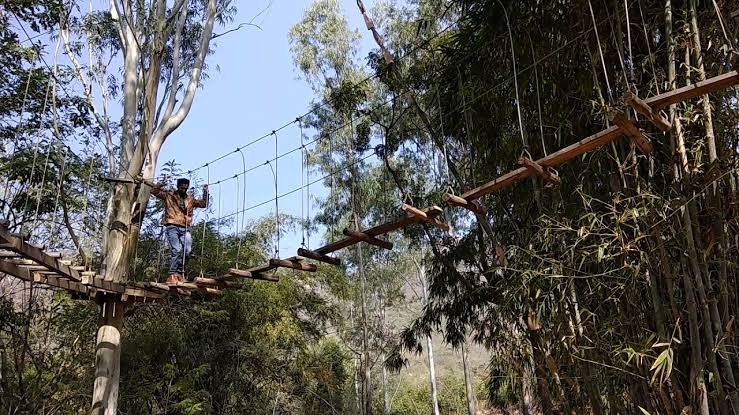 When examined singly, the things that destroy the forest appear to be little, but when considered combined, they appear to be tremendously damaging. Natural occurrences such as floods, storms, frost, high heat, and a lack of rain or drought are among the initial group of such causes. Other factors include fire, heat, unlawful cutting, farming, encroachment, overgrazing, mismanagement, insects, fungus, and parasites, among others.
The park's major development projects include wall fencing, water and soil conservation measures, road beautification, and the construction of views, environmental paths, entry gates, ticketing windows, park offices, and restaurants. At the appropriate locations, there are attractive signs. Ecotourism amenities and children's swings are also available. Basic visitor amenities include an interpretation centre and a biodiversity show. Orchid grooves, tuber grooves, endemics grooves, and cactus grooves have all been constructed.
Climbing and arboretum butterfly homes, bird viewpoints, frog pits, and other attractions are also being planned. Ground barriers, zip lines, valley crossings, and tree walks have all been included in adventure sports. After the failure of all-terrain vehicles, another type of vehicle will be brought. Visitors can see dancing peacocks and groups of frolicking monkeys among the lush forest and the scent of sandal plants. There are tents available for guests to stay the night.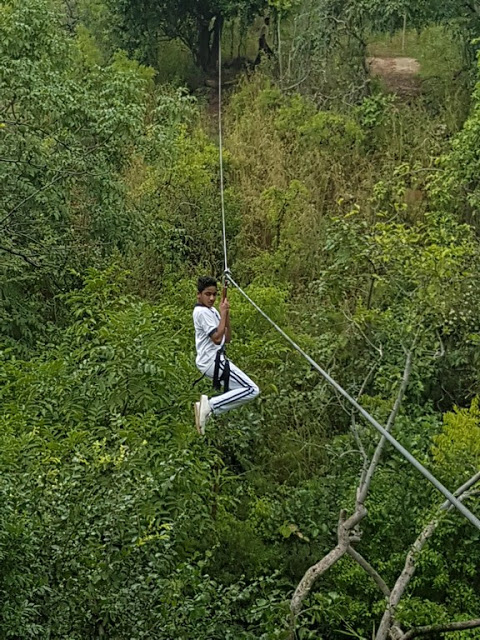 Purohito ka Talab, which was erected during the Mewar era and is open all year, is located in Amberi. During the winter, it attracts a large number of migratory birds. A large number of tourists visit due to the pollution-free, tranquil, and natural ambience.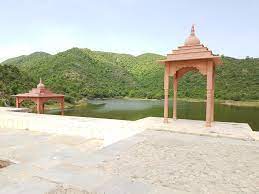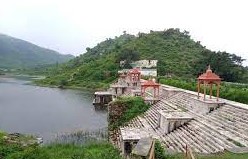 The park is both a tourist attraction and a source of revenue for the surrounding community.
Location of Mewar Biodiversity Park, Udaipur
You may like:
Ambrai Ghat (Manjhi Ghat) | अम्बराई घाट उदयपुर
Purohito ka Talab (Entry fee, Images, Location)