The best bakery in Udaipur are listed here: This is the appropriate post for those who have a sweet tooth and are looking for new places to test out the unique range of cakes, cookies, pastries, and other baked delicacies. Udaipur is blessed with a number of bakeries located across the city to cater to the needs of visitors and locals alike.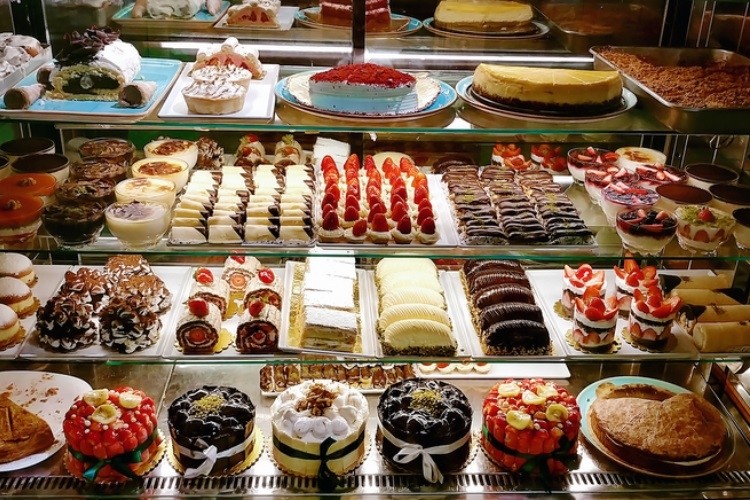 We warmly welcome you to Udaipur's Sweet Side!
List of Best Bakeries in Udaipur
Le Cakery Bakery
The Le Cakery says that no artificial food components are used in its cakes and pastries. Cupcakes, designer cakes, photo cakes, croissants, tarts, soup buns, mousse, tiramisu, sticks, and other baked goods are available in the bakery. The bakery's ambience is a cross between a chocolate factory and a Belgian café.
Address: 73, Chetak road, Madhuban, Udaipur, Rajasthan
The Celebration Bakery
Celebration Bakery has multiple locations around Udaipur that specialise in bespoke cookies, cupcakes, and cakes. The rich flavours and presentation of this bakery's unique baked delicacies delight the guests.
Address:
Shop No.4/5, Fatehpura Syphon Link Rd, Fatehpura Chauraha, Pulla Bhuwana, Panchwati, Udaipur, Rajasthan 313002
Radhya Plaza, 1, Main Road, Nokha, Sector 4, Gayariawas, Hiran Magri, Udaipur, Rajasthan 313001
College Rd, Brahmpuri, Udaipur, Rajasthan
Ashoka Bakery
The Ashoka Bakery, located in the heart of the city, is one of Udaipur's top bakeries. This bakery has around 100 different meal and cake options. The Ashoka Bakery crew has fed not only Udaipur residents but also celebrities. The bakery offers a variety of personalised cakes; most recently, the crew at Ashoka Bakery produced a 75-foot-long cake for Bollywood legend Amitabh Bachchan's birthday.
Address: Shop No: 2, 3, Shakti Nagar Road, Udaipur, Rajasthan
Zoe's Cake Studio
Mrs. Ankita Singhal is a gifted home baker who specialises in eggless French entremets, fondant cakes, royal icing, and wedding cakes. She is a true gem who has been baking for the past six years. She recently relocated to Udaipur and began Zoe's in 2015 as a catering service.At Hotel Viaan's Vantage by Panna Vilas, a rooftop restaurant, they also serve deconstructed desserts and pastries. According to Ankita, cakes will be available to order from the latter soon.
Gulab Jamun cheesecakes, Rabri Mousse, and Almond Dredges are among her best-selling items. They've set out flavoured cashews, hazelnut date chocolates, and dessert jars just for the holidays. To ensure that your mouthwatering delicacy arrives on time, place your order at least 24-36 hours ahead of time.
Address – New Navratan area and Vantage by Panna Vilas, Haridas Ji Ki Magri, Udaipur
Timing – 10 am – 6 pm
Home Delivery – Available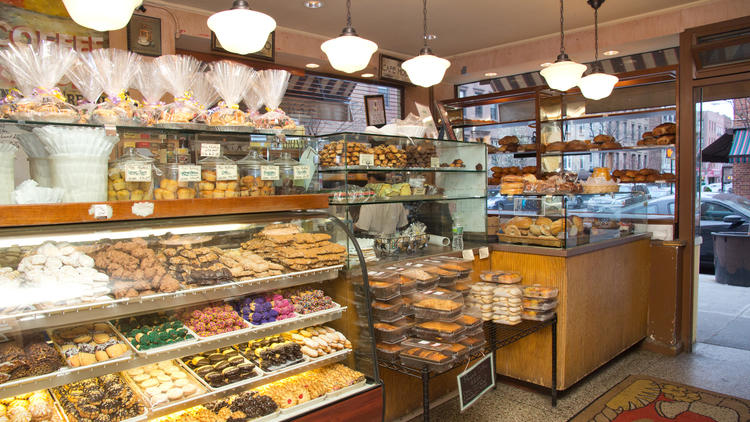 Book A Surprise
This bakery provides a unique service of 24-hour delivery, as well as a midnight delivery option that includes not only cakes but also bouquets and gifts. This bakery has also built an online order site that is filled with daily specials, combo offers, and much more.
Address: G-32 Manglam Fun Square, Durga Nursery Road, Udaipur, Rajasthan 313001
Rajasthan Bakery
The oldest bakery in Udaipur, specialising in fruit cakes, flavoured cakes, anniversary cakes, birthday cakes, inauguration cakes, wedding cakes, party cakes, and other bakery items.
Address: Mewar Motor Link Rd, Outside Surajpole, Ganesh Ghati, Udaipur, Rajasthan
Sweet Celebrations
Sweet Celebrations' most well-known cake is the Ras-malai cake, but the bakery also offers a variety of personalised cakes packed with a lot of creativity. The bakery offers customised cakes, pastries, muffins, cupcakes, and much more.
Address: C 16 shiv park colony, Durga nursery road, Udaipur, Rajasthan
Kwality Bakery
Kwality Bakery specialises in eggless cakes, cookies, cupcakes, breads, and a variety of other baked goods. Pizza breads, pav breads, brown breads, burger buns, and white bread are among the bakery's specialty handmade breads. Kwality bakery's eggless baked goods are popular with vegetarians.
Address: Shop No. 209, Near Alok School, Sector No.11, Hiran Magri, Udaipur, Rajasthan
Tera Mera Cake
Tera Mera Cake's goal is to make celebrations easier for users by understanding their needs and offering them with customised cakes as well as other services such as bouquets, gifts, cards, and other alternatives. This brand has also established an amazing online ordering system to ease a customer's suffering.
Address: 100 Ft. Road Shobhagpura, Udaipur, Rajsthan
The Bake Affair
Meenal Agrawal, a Home Baker, is in charge of the Bake Affair; she accepts orders online or over the phone and delivers the delectable sweets to customers' doorsteps. Initially, she began her career by setting up stalls at various trade shows; however, she has since developed a following of loyal customers who choose Bake Affair's entire eggless delectable cakes and products.
Address: 'Savitrikunj' A-25, Alkapuri, Udaipur, Rajasthan
Melbourne Bakery
A brand-new bakery in the city that offers a wide range of cakes and pastries, as well as pizzas, donuts, patties, burgers, and other snacks.
Address: Shop No. 2, Gokul Tower, F Block, Sector-14, Goverdhan Villas Main Road, Udaipur, Rajasthan
Pooja Bakery
Because of its creative and customised cakes and sweets, this bakery has earned a place in the hearts of Udaipur residents. The reasonable pricing are a plus; the store also sells a variety of biscuits, which the customers love.
Address: BSNL Rd, Shanti Nagar, Sector 3, Shanti Nagar, Hiran Magri, Udaipur, Rajasthan
Simply Sweet – The Home Baked Studio
Simply sweet is known for their delicious inventive meals, including red velvet cheesecake, cheese cigars, dessert jars, cake pops, glass puddings, personalised cupcakes, and a range of other tasty treats.
Address: 168C, New Fatehpura, Near Baskin Robins Sukhadia Circle, Udaipur, Rajasthan
You may like:
Top 15 Best Pool Party Venue in Udaipur under RS-300 | 2021