Rajasthani folk dance: The Indian dance tradition goes back thousands of years, and Rajasthan, India's cultural and heritage capital, has a strong presence in the dance world. Folk and tribal dances play an important role in casting a loud spell over Rajasthan's history, culture, and chivalry. Music and dance flow through the veins of this historic inheritance like blood.
Because Rajasthan was ruled by dynasties from various cultures, the variety of dances and music performed reflects this. With their captivating moves and intriguing sounds of the long preserved culture, they have their own way of depicting their love stories, heroism, devotion, and vote of thanks.
There are a few world-famous folk and tribal dances, and the sound of them touches our hearts deeply. Let us focus on this enigmatic journey of delving a little deeper into the vibrant costumes and enchanting colours that have always aided our eyes.
Ghoomar
Ghoomar, also phrased Ghumar, is a Rajasthani folk dance. It was performed by the Bhil tribe to honour Goddess Sarasvati, and it was later adopted by other Rajasthani communities. The dance is mostly performed by veiled women dressed in flowing dresses known as ghaghara. In 2013, it was ranked fourth on the list of the "Top 10 local dances around the world." Pirouetting while moving in and out of a wide circle is typical of the dance. The word ghoomna, which describes the twirling movement of the dancers, is the root of the word ghoomar.
The newly married bride is expected to dance ghoomar when she is welcomed to her new marital home, according to traditional rituals. Ghoomar is frequently performed at special occasions such as weddings, festivals, and religious ceremonies. which can last for hours at a time.
Gair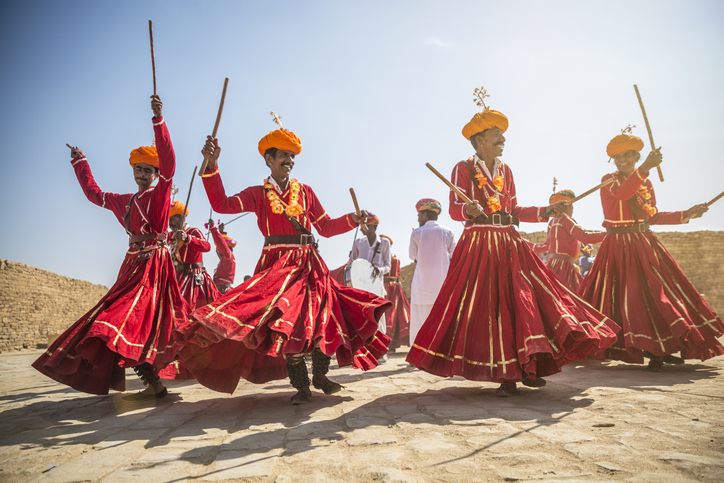 Gair dance is a popular, well-known folk dance from Rajasthan, India, that is mostly performed by the Bhil community but can be found throughout the state.
Gair Ghalna is also known as Gair Ghumna, Gair Khelna, and Gair Nachna. This dance is well-known and widely performed by all communities, but it is particularly well-known in Rajasthan's Mewar and Marwar regions. Gair is unlike any other location. Every location has its own rhythm, style of forming a circle, costume, and so on. It is performed on special occasions such as Holi and Janmastami. The highlights of this dance are the colourful costumes, traditional instruments, and captivating dance steps.
Every year, visitors from all over the world flock to the state to enjoy this folk art form. Both men and women perform the gair dance. Gair was inspired by a Bhil dance.
Kalbelia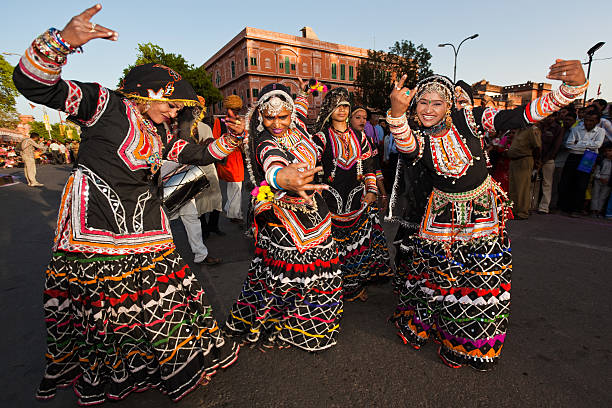 Kalbeliya, the well-known Sapera Dance of Rajasthan, was created by a tribal community with the same name as the dance form. The serpentine movement distinguishes the dance, which is also known as the snake charmer dance. The women look very attractive doing the snake-like movements in the black swirling ghagra with angrakhi (jacket-like blouse) and odhani on top with traditional jewellery. Men play the old pungi, dholak, dufli, morchang, and other instruments while singing folk and mythological songs.
When you see these singing and dancing groups, your eyes are drawn to the enthralling performances. Some of the best places to visit are Jodhpur, Jaisalmer, Bikaner, Barmer, Jalore, Jaipur, and Pushkar.
Kachchhi Ghodi Dance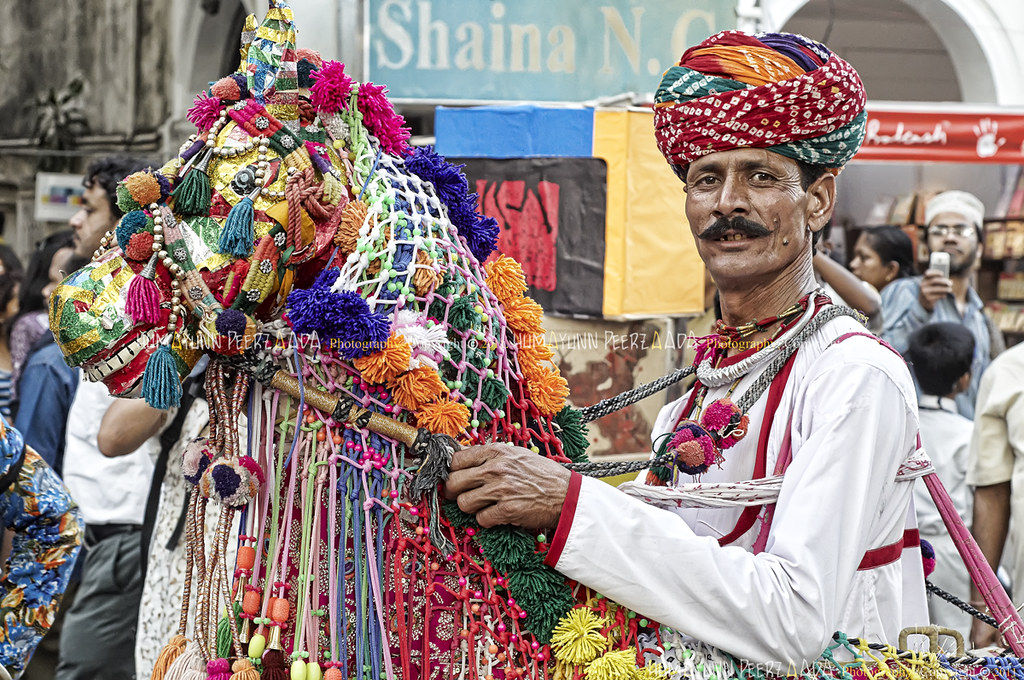 The Kachchhi Ghodi dance, also known as Kachhi Ghodi and Kachhi Gori, is an Indian folk dance that originated in Rajasthan's Shekhawati region. Since then, it has been adopted and performed throughout the rest of the country. Dancers dress up in novelty horse costumes and engage in mock fights, while a singer tells folk tales about local bandits.
It is commonly performed at weddings to welcome and entertain the bridegroom's party, as well as in other social settings. Some people make a living off of their ability to dance.
Kathputli
Kathputli is a famous dance show depicting stories, folklore, mythology, and some of them showcasing social problems, which are presented with distinctive music and singing by the puppeteers themselves. The dolls, which are approximately one and a half feet tall and made mostly of mango trees and stuffed with cotton, are manoeuvred and controlled by the puppeteers using strings attached to the puppets.
This entertaining folk dance originated with the Bhat tribe of Rajasthan over 1000 years ago. These puppets are made in Rajasthan's Bari, Sawai Madhopur, and Udaipur regions. At Bhartiya Lok Kala Mandal, one can always see a fantastic puppet show.
Dandiya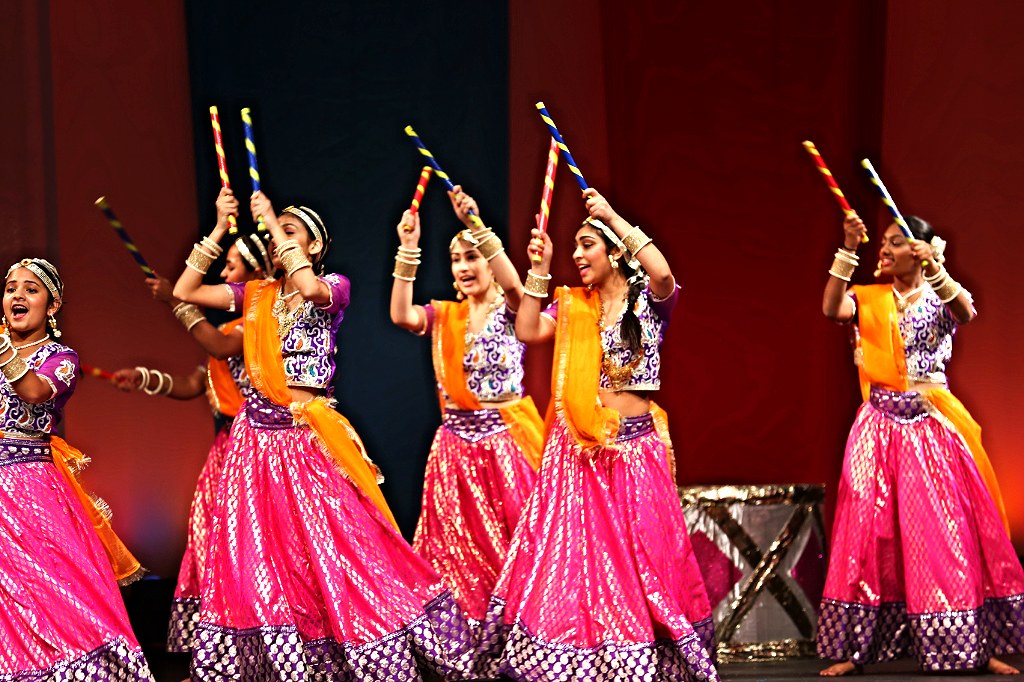 Dandiya is a vibrant dance form performed by both men and women using sticks. The dancers form a circle and dance on an eight-beat cycle known as Kherva. On the beats, the lines move clockwise, and each person hits the sticks with their partner. Sometimes the line moves in such a way that moving on to the next person and changing partners is possible. The sparkling dresses and music entice the audience to watch and even forces the soul to dance. This dance form can be seen at festivals and weddings throughout Gujarat and almost all of Rajasthan.
The fire dance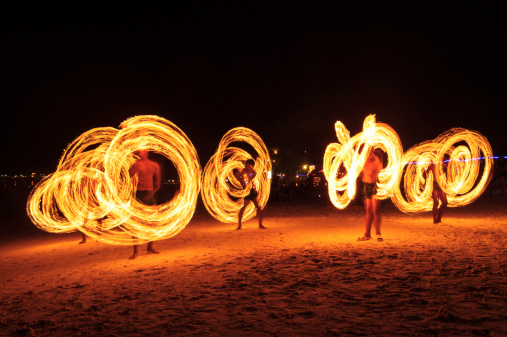 The fire dance, a dangerous and difficult form of Rajasthani folk dance, is performed by Jasnathis of Churu and Bikaner and is carried out by the Banjara community during festivals such as Janmashtami and Holi. Walking on a bed of burning coal, producing flames from the mouth, holding fire rods and twirling them on heads and legs are all part of the dance form. The dancers are well-trained and put on a great show, especially on cold nights. Some of the best places to see this dance are Bikaner, Jodhpur, Jaisalmer, and Jaipur.
Chari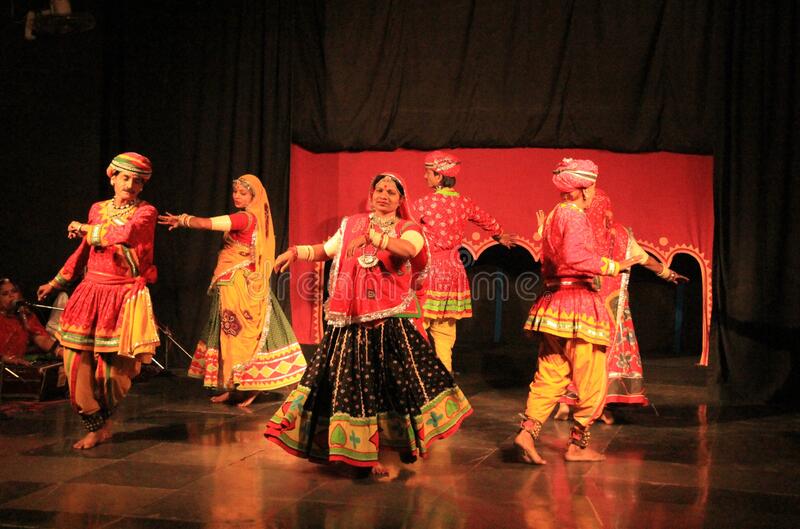 Chari Dance is a traditional folk dance from the Indian state of Rajasthan. Chari dance is a female-dominated group dance. It has ties to Ajmer and Kishangarh. Chari dance is popular in the Gujjar and Saini communities of Kishangarh and Ajmer, and it is known throughout Rajasthan. The Chari dance is performed at weddings, the birth of a male child, and at festivals and celebrations of goodness.
Gavari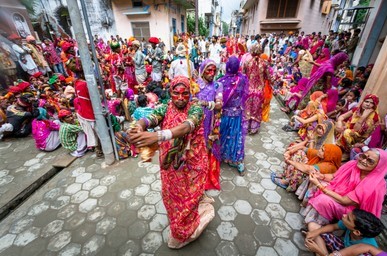 The Gavari dance of Rajasthan is a tribal dance performed by the well-known Bhil tribe. This is primarily a tribal dance drama, and its troupe of many different characters expresses it beautifully. Gavari tribal dance is a month-long dramatic dance that travels from village to village. It provides excellent entertainment for the rural population. The Bhil people, one of India's oldest and largest tribes, have lived for at least 4,000 years primarily in the belt extending across modern Gujarat, Rajasthan, and Madhya Pradesh.
There are approximately 10 million Bhils in India today, but only 7% of them live in Mewar and follow the Gavari tradition. There are numerous speculative theories about Gavari's origins, but its true age and origin are unknown.
You might also like:
Best Rajasthani Restaurant in Udaipur (2021) | Rajasthani Food