Udaipur Birthday Party Planner: People have so many wonderful things in their lives, but it is memories that bring a smile to their beautiful faces. Memories are not only the most cherished and adorned aspect of anyone's life, they are the most cherished and adorned aspect of anyone's life. Great memories come from well-organized events, and it would take a fool not to recognize the value of a memory. That's a different story, but do you know how to make a memory worth cherishing or how to make something ordinary, cherishingly memorable?
The best birthday party organizers in Udaipur serve our valued customers with a diverse range of theme decorations for all categories and ranges, with the goal of making your special days even more spectral and doubling your fun and excitement. Birthdays are a memory of a lifetime, whether the first or the fifty anniversary of the birthday. We know that you are keen to transform it into a memorable birthday day and that you have chosen to visit Udaipur to celebrate your loved ones' birthday.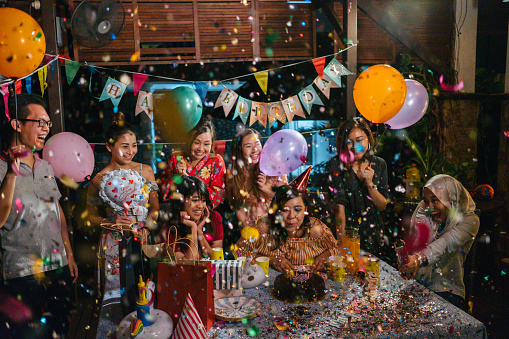 We spent a tremendous effort collecting Udaipur's best birthday party planner and fashion designers to make it a flourishing souvenir.
1: Udaipur Event Management
Udaipur Event Management can handle all of your event needs from start to finish. You can rely on a company with nearly 20 years of experience and connections to great talents to plan your birthday party exactly how you want it. They provide services such as game stalls, activity stalls, cartoon characters, theme parties, balloon decoration, and healthy birthday packages.
| | |
| --- | --- |
| Website | https://udaipureventmanagement.com/ |
| Address | 23, H Block, L.I.C.Building Street, Sub City Center Rd, Udaipur. |
| Contact Number | +91 9928686346, +91 9413174160 |
2: Star Galaxy Event
Star Galaxy Event is a major supplier of decoration services in Udaipur. They are industry experts with over 20 years of experience, and their motto is to make your birthday party or any event creative and spectacular. The specialty is in creating an unforgettable experience for your special one and guests by decorating the ambiance with exceptional themes.
| | |
| --- | --- |
| Website | https://stargalaxyevent.com/ |
| Address | 29 New Keshav Nagar Road, Keshav Nagar, Pahada, Udaipur |
| Contact Number | +(91) 7877749333, +(91) 8824332323 |
| Email | stargalaxyevent@gmail.com |
3: Skyline Event Management
Skyline Event Management, a Udaipur-based company founded in 2014, is your one-stop solution for all events. With an experienced team of professionals on hand, your birthday bash will be remembered for a lifetime. Skyline offers a variety of birthday theme parties that include games and other activities that add a lot of fun and entertainment.
| | |
| --- | --- |
| Website | https://skylineeventudaipur.com/ |
| Address | 77, UIT Colony, Pratap Nagar, Udaipur |
| Contact Number | +(91) 7568199084, +(91) 72310 09934 |
| Email | skylineeventindia@gmail.com |
4: Purple Planet Events
If you are planning a birthday party for someone special and are wondering where to hold the party and what activities will take place, Purple Planet Event is the name for you. Purple Planet Events creates an exceptional party environment that will be appreciated by both your special one and the guests.
| | |
| --- | --- |
| Website | https://www.ppevents.in/ |
| Address | 44, 4th Floor, Skydeck Building, Bhopalpura Math, Udaipur |
| Contact Number | +91-9799851075, +91-9772267444 |
| Email | info@ppevents.in, infoppevents@gmail.com |
5: Blossom Event
Blossom Event is a type of service provider that will meet all of your needs if you are planning a birthday party. Blossom Events will relieve you of any worries and concerns you may have while hosting a birthday party for children or adults.
Khushboo Surana, the owner and founder, is a dynamic professional with over ten years of industry experience who will contribute all of her skills in planning, creativity, and managing the type of birthday party you have imagined.
| | |
| --- | --- |
| Website | https://www.blossomevent.com/ |
| Address | 6-A Fatehpura Main Road, Next to Galaxy apartments, Udaipur |
| Contact Number | +91-9772769456, +91-9828095456 |
| Email | info@blossomevent.com |
6: Shree Event Decor
Shree Event Decor, an event management company, provides an unrivaled experience when it comes to hosting a party and allowing you to enjoy the event without stress. Shree Event Decor takes a client-centric approach and will provide you with the best experience possible thanks to their connections with reputable vendors.
| | |
| --- | --- |
| Website | https://www.shreeeventdecor.com/ |
| Address | Mahadev Complex,100 Feet Road Nearby – Ashoka Palace, Shobhagpura, Udaipur |
| Contact Number | +91-9509595303 |
| Email | shreeeventdecor@gmail.com |
Disclaimer:
We gather information from the official website(s) and other sources and present it in an organized and searchable manner. Although we make every effort to keep the data accurate and up to date. we cannot be held liable for any errors or discrepancies that may occur in the above data. Because there are hundreds of companies, so maintaining 100% accuracy is impossible, so we always advise calling Showroom before visiting to ensure that the address and company information written is correct.
That's all about the birthday party planner in Udaipur.
For more such informative articles related to Udaipur, keep following The Udaipur Store.
Related Article: Top 5 Apple Stores in Udaipur 2021.